Click here to view the roster
Inter Tri-County League (Tier One)
Div. V
Season Record 1 / 9
Team Roster 2011
Name (letters)
#
Pos.
Year
H / W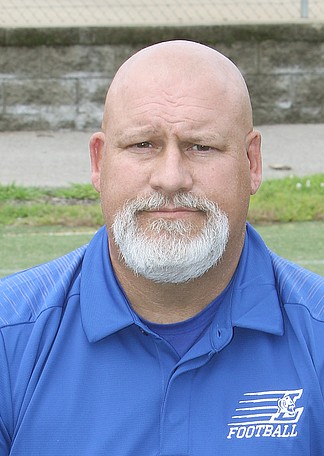 COACHING STAFF: Jim Tsilimos (19th season, first since 2007, 110-79; 134-108 overall).

PLAYOFF HISTORY: 5 years, 6-4. Last appearance: 2003.

OUTLOOK: Jim Tsilimos, who guided Lisbon to the 1995 state championship, returns as head coach with a rebuilding job. He believes a good start in the first three weeks will be essential, against Leetonia, Southern and Wellsville. Tsilimos is also challenging his 12 seniors to be the leaders.

263 W. Pine St. Lisbon, OH
2011 Lisbon Stats
Passing yards per game:
0.0133333333333
Season offensive yards:
2006
Rushing yards per game:
0.00796178343949
Season Defensive Yards
2919
League
Inter Tri-County League (Tier One)