Click here to view the roster
Independents
Div. III
Season Record 3 / 6
Team Roster 2012
Name (letters)
#
Pos.
Year
H / W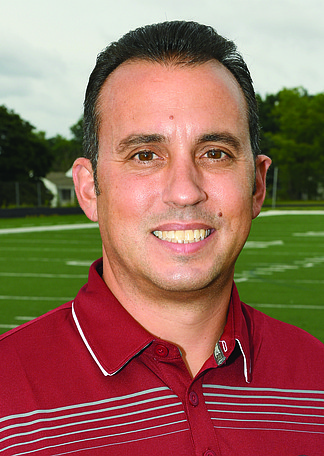 PLAYOFF HISTORY: 25 years, 52-20. Last appearance, 2011 (Division III state champion).

OUTLOOK: A repeat is on the minds of everybody on Erie Street and this year's Cards have the team to do it. They lose key pieces of their eighth state championship team, but the returning players are just as talented. Marcus McWilson flies around on both sides of the ball and Courtney Love is one of the most feared defenders in the area. Justus Ellis-Moore could have a breakout year at RB.

COACHING STAFF: P.J. Fecko, head coach (13th season, 113-39). Assistants: Chris Amill, Tom Velazquez, Brendan McCloud, John D'Apolito, Pat Kelley, Mark Lyden, Greg Giannios, Paul Palumbo, Mike Lodyn, Joe Caruso.
Fifth Ave. Youngstown, OH
2012 Cardinal Mooney Stats
Latest Cardinal Mooney fans