Click here to view the roster
Northeastern Buckeye Conference
Div. III
Season Record 6 / 4
Team Roster 2012
Name (letters)
#
Pos.
Year
H / W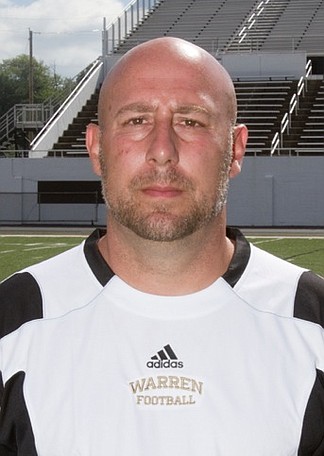 PLAYOFF HISTORY: 9 years, 8-8. Last appearance, 2007.

OUTLOOK: D.J. Dota's first season in Beloit laid the foundation for a successful tenure. QB Troy James and RBs Brenden Wells and Tyler Pidgeon anchor a veteran backfield that only reached 30 points in one game a year ago. Zach Ruggles, Connor Sharp and Matt Edie are strong on the defensive front.

COACHING STAFF: D.J. Dota, head coach (2nd season, 4-6; 27-23-1 overall). Assistants: Mike Stiles, Chris Tucker, Mike Sigler, Shawn Alazaus, Scott Manusakis, Alec Lamancusa, Kenny Harris, Shane Blommel, Tod McLaughlin.
2012 West Branch Stats
League
Northeastern Buckeye Conference