Click here to view the roster
Northeastern Buckeye Conference
Div. III
Season Record 0 / 10
Team Roster 2012
Name (letters)
#
Pos.
Year
H / W
Full roster coming soon.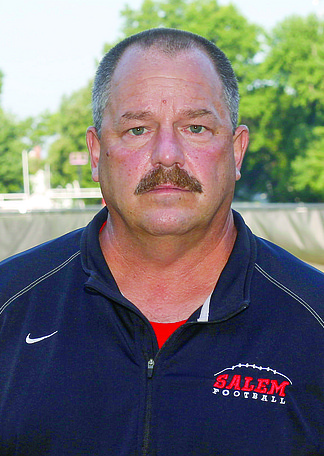 PLAYOFF HISTORY: 2 years, 1-2. last appearance, 2010.

OUTLOOK: The Quakers will be young and inexperienced with just four starters returning. Jake Carner is a fleet-footed QB who can run just as well as he throws. Carner returns as the team's leading tackler, too. Marucs Crittenden is also speedy on both sides of the ball as the team's top receiver and a force in the secondary. New coach Ron Johnson should breathe new life into the program after his successful four-year run at Canton McKinley.

COACHING STAFF: Ron Johnson, head coach (1st season; 31-16 overall). Assistants: Todd Huda, Charles Ellington, Steve Bosel, Bob Offenbecher, Sean Kirkland.
481 Reilly Ave. Salem, OH
2012 Salem Stats
League
Northeastern Buckeye Conference