Click here to view the roster
Inter Tri-County League (Tier One)
Div. V
Season Record 2 / 8
Team Roster 2012
Name (letters)
#
Pos.
Year
H / W
Full roster coming soon.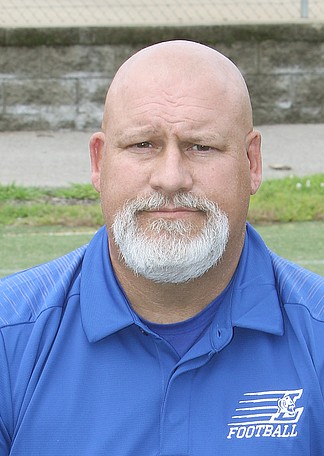 PLAYOFF HISTORY: 5 years, 6-4. Last appearance, 2003.

OUTLOOK: After just one win a year ago, the Blue Devils continue the rebuilding process with 20 returning
lettermen.

COACHING STAFF: Jim Tsilimos (20th season, 111-88; 135-117 overall). Assistants: Kyle Bing, Ron Sines, Charles Bell, Rich Joy, Bill Meek, Joe Wilson, Jason Congo, Andy Adams, Todd Brammer, Mike Butream, Pete Canada, David Crismon, Brian Severs.
263 W. Pine St. Lisbon, OH
2012 Lisbon Stats
League
Inter Tri-County League (Tier One)