Click here to view the roster
All-American Conference National Division
Div. III
Season Record 8 / 4
Team Roster 2012
Name (letters)
#
Pos.
Year
H / W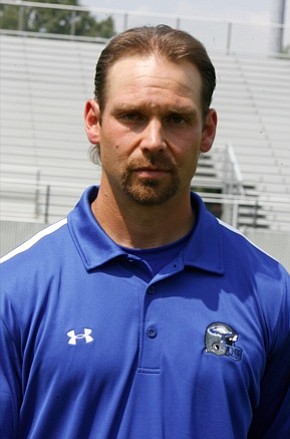 PLAYOFF HISTORY: 10 years, 6-10. Last appearance, 2010.

OUTLOOK: Larry Scott. It's a name all Valley football fans will get to know (and Hubbard fans will get to love) for the next three years. The sophomore RB had a breakout freshman campaign and will again lead a strong ground attack for the Eagles. Darnell Tate is a speedy back also and both have the luxury of a veteran offensive line with two 300-pounders.

COACHING STAFF: Brian Hoffman, head coach (5th season, 41-15; 66-27 overall). Assistants: Ron Fox, Jon Mosera, Frank Mazzocca, Jason Diaz, Ken Bencetic, John Schiraldi, Tony Giancola, Tim Schiraldi.
1000 Rebecca St. Hubbard, OH
2012 Hubbard Stats
League
All-American Conference National Division