Click here to view the roster
Inter Tri-County League (Tier One)
Div. V
Season Record 11 / 1
Team Roster 2012
Name (letters)
#
Pos.
Year
H / W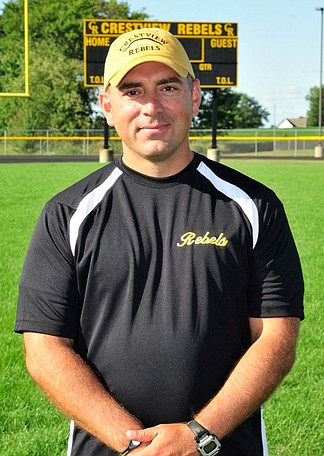 PLAYOFF HISTORY: 10 years, 6-10. Last appearance, 2011.

OUTLOOK: The Rebels have been used to dealing with a bare cupboard. They lost eight starters on offense
coming into 2011 and leaving it they graduated 17 seniors. While there is a lot to replace, a sure thing is
RB Nick Blower. Just 5-7 and 139 pounds, Blower plays much larger. He is speedy, hard to bring down and a
horse in the Crestview backfield.

COACHING STAFF: Paul Cusick, head coach (14th season, 102-42; 110-64 overall). Assistants: Lowell Bacon, Dom Perry, Eric Potts, Dave Cusick, Jess Leon, Matt Strank, Rick Coppock, Rich Ferris, Jed Campbell.
44100 Crestview Road Suite B Columbiana, OH
2012 Crestview Stats
League
Inter Tri-County League (Tier One)