Click here to view the roster
Inter Tri-County League (Tier Two)
Div. V
Season Record 6 / 4
Team Roster 2012
Name (letters)
#
Pos.
Year
H / W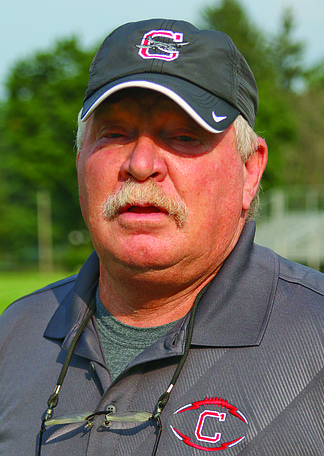 PLAYOFF HISTORY: 8 years, 5-8. Last appearance, 2011.

OUTLOOK: Last year, the Clippers moved up to Division V. Now, they move down to the ITCL Tier Two. It's a unique schedule to get back to the playoffs for the second-straight year. Sophomore QB Nate Huk will need to fill the shoes of the graduated Austin Barbato, an all-state selection. That inexperience may be aided with a veteran offensive line. Brandon Hacker returns for his third straight season in the backfield.

COACHING STAFF: Bob Spaite, head coach (19th season, 131-63; 144-96-4 overall). Assistants: Larry Baughman, Mike Strohecker, Kris Reash, Mike Bettura, Randy Barker, Brian Pearl, Tyler DeJong.


347 E. Park Ave. Columbiana, OH
2012 Columbiana Stats
League
Inter Tri-County League (Tier Two)