Canfield native's puppy featured in Puppy Bowl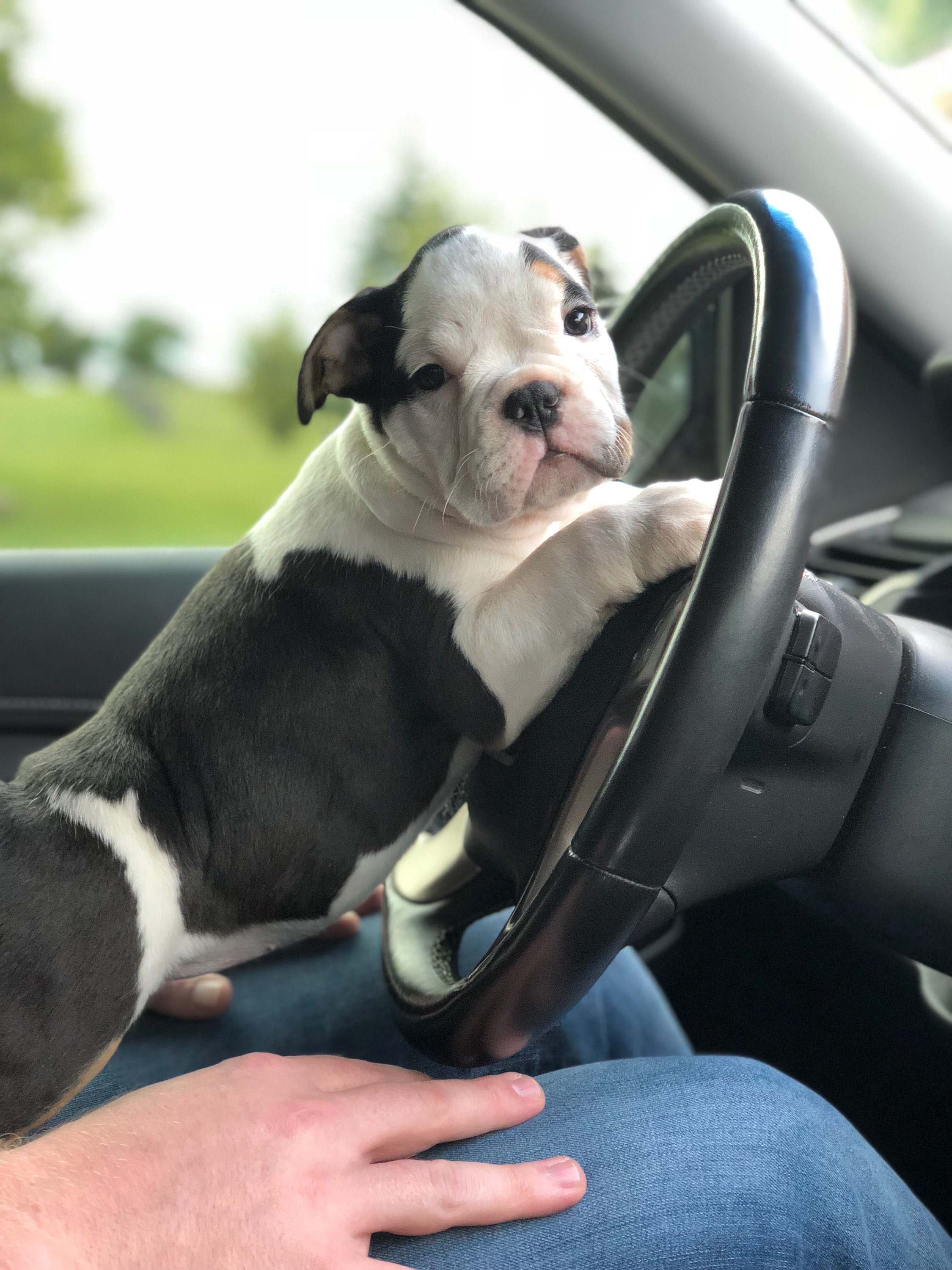 ---
By ABBY SLANKER
Katherine Hunter, a Canfield native and 2012 Canfield High School graduate, has a special connection to this year's Animal Planet Puppy Bowl XV. The puppy she recently adopted, Ruth, will be featured on the show.
Hunter adopted Ruth in October of 2018 from Animal Friends Humane Society in Butler County.
"A family friend was fostering multiple puppies, including Ruth, and sent me a photo of her. She was so cute that I decided to convince my boyfriend that we should adopt her. We drove down to see her in September of 2018. We immediately loved her and applied to adopt her. The shelter told us we would have to wait four weeks until we could take her home because she was going to New York City to film the Animal Planet Puppy Bowl," Hunter said.
Animal Friends Humane Society applied for Ruth to be on the Puppy Bowl. The shelter took her to Manhattan to film the show in October.
Hunter adopted from a shelter because she wanted a shelter dog, rather than buying one from the pet store. A couple of months after Ruth was in her forever home with Hunter, Animal Planet called with some good news.
"She came to live with us mid-October after the Puppy Bowl. In December, the shelter called and told me that she made the starting line up of the Puppy Bowl. The Puppy Bowl includes 93 puppies from 50 shelters in over 20 states and U.S. territories, plus Costa Rica. There are only 39 dogs that make the starting line up. Ruth is on Team Fluff, Also, she competes under the name Smudge, as that was her shelter given name," Hunter said.
Animal Planet did a DNA test on Ruth. The results say she is 50 percent Staffordshire terrier, 37.5 percent English bulldog and 12.5 percent French bulldog.
"She is very loving. She loves to play with other dogs and snuggle on the couch. She almost never barks. She loves attention and follows me everywhere I go," Hunter said.
Ruth, competing as Smudge, will be on the pregame show, in the starting lineup and puppy playtime. Puppy Bowl XV airs on Animal Planet at 3 p.m., with the pregame show at 2 p.m. on Feb. 3.