Kim Novak to attend art show opening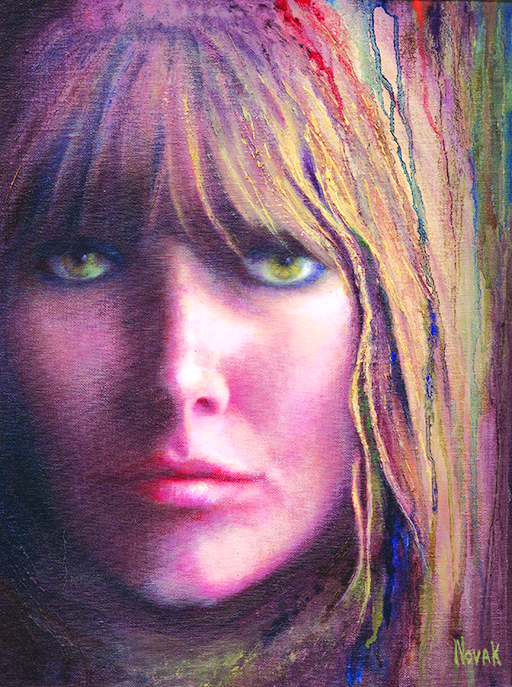 ---
IF YOU GO
What: Kim Novak: An Iconic Vision art exhibition opening reception
When: 1 to 3 p.m. Sunday
Where: Trumbull Branch of the Butler Institute of American Art, 9350 E. Market St., Howland
Admission: Free (for information, go to butlerart.com)
Staff report
HOWLAND
Hollywood legend and visual artist Kim Novak will return to the Mahoning Valley on Sunday for a reception to mark the opening of her art exhibition at the Trumbull Branch of the Butler Institute of American Art.
Novak's retrospective show – which is part of the Butler's centennial year celebration – will feature works in oil, watercolor, pastel, photography, sculpture, stained glass and poetry. The 75-piece exhibit, titled "Kim Novak: An Iconic Vision," will remain on display through Oct. 16.
The 86-year-old Novak last visited the Valley in 2014, when a smaller exhibition of her work opened at the Butler's main location in Youngstown.
She will be at the Howland Branch, 9350 E. Market St., from 1 to 3 p.m. Sunday. Admission and parking are free. The branch is open from 11 a.m. to 4 p.m. Wednesday through Sunday.
Best known for her roles in Alfred Hitchcock movies of the 1950s and '60s, including "Vertigo," Novak quickly became a global star but walked away from her acting career at the height of her fame. She would go on to become an accomplished visual artist and sculptor, who also expresses herself in poetry.
Novak's artwork mixes surrealism and traditional realism and employs the qualities of pastels to render a sense of altered states.
Louis A. Zona, executive director of the Butler, praised Novak for the range and depth of her talent.
"It has always amazed me that there are individuals capable of excelling in two different art forms," said Zona. "Kim Novak is such a person. Known for her remarkable contribution to American film as a major actor, she has pursued a career in the visual arts with wonderful results. She is truly gifted, not only in technique, but also in the creative energies which characterize her work. The Butler is truly honored to host an exhibition of her paintings, a star in both realms."
Born Marilyn Pauline Novak n 1933 in Chicago, the artist-actress never dreamed she'd become a movie star, but instead hoped to become a great artist.
Her first job was modeling teen fashions for a local department store when she was in high school. Though an avid painter who won two scholarships to the The School of The Art Institute of Chicago, she ended up going to Wright Junior College instead.
Working as a model during junior college, she traveled to Hollywood on a summer vacation where she was discovered by an agent and signed to Columbia Pictures.
Acting lessons followed, and Novak made her film debut in the 1954 detective drama "Pushover" with Fred MacMurray.
The comedy "Phffft" with Jack Lemmon and Judy Holliday followed and set the tone for Novak's career at age 21.
In 1955, Novak received a Golden Globe Award for Most Promising Newcomer – Female, and had major roles in three films released that year.
Her breakthrough film, "Picnic," came in 1956, and she then became the No. 1 box office star in the world for three years.
She played "Linda English" in the hit movie "Pal Joey" with Frank Sinatra and Rita Hayworth in 1957. In 1958, Novak appeared in her most famous role in "Vertigo," with co-star James Stewart.
More like this from vindyarchives.com