Lisa Kachurek | Michael Hissam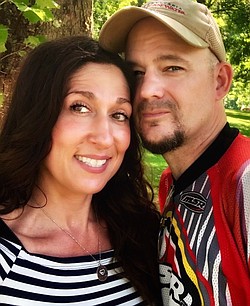 Photo
Lisa Kachurek, Michael Hissam
LITTLE, W. VA.
Lisa Jo Kachurek and Michael Andrew Hissam were united in marriage during a 1 p.m. July 6 private ceremony on Mr. Hissam's family property under an oak tree, along the banks of Middle Island Creek in Little, W.Va. The groom's aunt, The Honorable Christine Hissam Greider, officiated for the ceremony.
The bride's parents are Joseph E. Kachurek and Elizabeth P. Radawick, both of Youngstown.
Michael J. and Sherry L. Hissam of Howland are the groom's parents.
Invitations will be issued to family members for a reception celebration that will take place at a later date.
Mrs. Hissam graduated from Youngstown State University with a degree in social work. She is a school-based counselor for Youngstown.
Mr. Hissam attended Kent State University and is an ITS engineer for Amwater in New Castle, Pa.
The couple reside in Youngstown.