BSTN students honored at Ohio Statehouse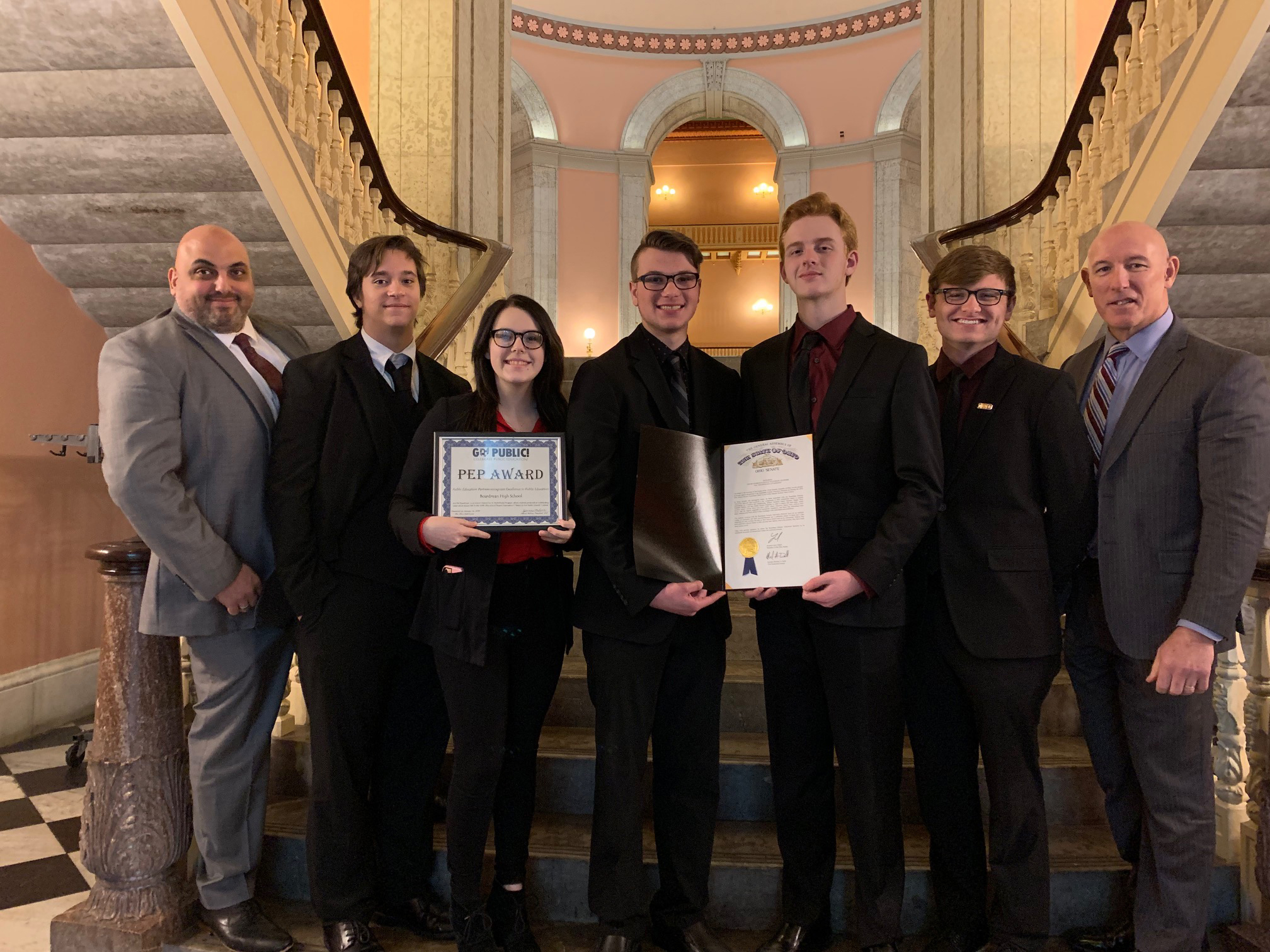 ---
By JESSICA HARKER
Four students from the Boardman School Television Network were invited to the Ohio State House Atrium on Jan. 24 to be honored for winning a video contest in November.
The original competition put on by the Ohio School Board Association was the "Stand Up For Public Schools," in which students from Boardman High School received first place in.
"We are excited to be recognized once again for our video, and for the BSTN program that provides so many hands-on opportunities for our students at Boardman," said Media Director and BSTN teacher Chris Clones.
Clones visited the state house, along with seniors Megan Frye, James Valentin, Matthew Welton and sophomore Sam Holter.
The "Celebrate Public Education" event is hosted by the Public Education Partners who os hosting the event for the second time.
PEP honors teachers and students in public education for outstanding work, celebrating Public Education Week in Ohio, which is from Jan. 20-26.
"PEP is the statewide advocacy group sponsoring this annual event inside the Atrium at the Statehouse. They invite teachers and students from outstanding programs across Ohio to share their talents on stage," said Boardman Communication Representative Amy Radinovic.
This is the students second trip to Columbus since receiving the award, according to Radinovic, but the first time they were invited to the statehouse.
"Our students were really thrilled to play their winning video in front of the crowd in the Atrium at the Statehouse," Radinovic said. "That was a great experience."
The students were one of many to present during the event, offering students a chance to speak on the program.
More like this from vindyarchives.com