Addie Faulkner to be bride of Jared Bettura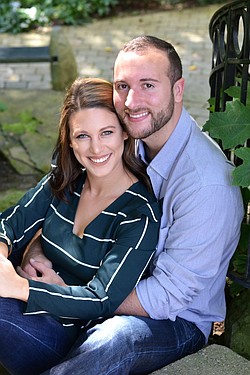 Photo
Addie Faulkner, Jared Bettura
CANFIELD
Sharon and Joseph D. Bettura of Canfield are announcing the engagement of their son, Jared Bettura to Addie Faulkner, both of Fairview Park.
The bride-elect's parents are Jack and Theresa Faulkner of Lancaster.
The couple will be married during a 1:30 p.m. ceremony Oct. 12 at St. Mary of the Assumption Church in Lancaster. An early evening reception will take place at the Jefferson Country Club in Blacklick. Invitations will be extended for both events.
Miss Faulkner graduated from Walsh University with a bachelor's degree in nursing. She is a registered nurse at Hospice of the Western Reserve in Cleveland.
Mr. Bettura graduated from Case Western Reserve University with a master's degree in finance and is an investment banking associate for KeyBanc Capital Markets in Cleveland.