Hannah Balogh to be bride of Zachary Zust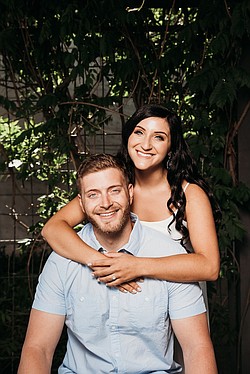 Photo
Zachary Zust, Hannah Balogh
Christ Our Savior Church in Struthers has been chosen as the setting for the 1:30 p.m. May 9, 2020, wedding of Hannah Balogh and Zachary Zust, both of North Royalton, whose engagement is being announced by their parents. The couple are the children of John and Linda Balogh of Struthers, and Daniel and Linda Zust of Richfield.
An evening reception will take place at Mr. Anthony's Banquet Center in Boardman. Invitations will be extended for both events.
Miss Balogh graduated from John Carroll University with a bachelor's degree in education and is a pre-kindergarten teacher at Mandel Jewish Day School in Beachwood. She also is the middle-school soccer coach.
Mr. Zust earned a bachelor's degree in business logistics from JCU and is a project manager at Northeast Ohio Roofing in Richfield.