Angelina Joseph and Carl Hotz are engaged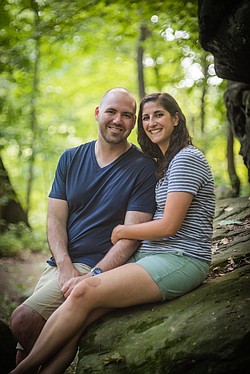 Photo
Carl Hotz, Angelina Joseph
YOUNGSTOWN
Announcement is being made by Lou and Angela Joseph of Youngstown of the engagement of their daughter, Angelina Joseph, to Carl Hotz, both of Akron.
The prospective groom is a son of Bill and Lynda Hotz of Fremont.
St. Bernard Parish in Akron will be the setting for the couple's wedding, which will take place Oct. 26. Invitations will be extended for the ceremony and for a reception afterward at The Trailhead at Cascade Lofts in Akron.
Miss Joseph earned a bachelor's degree at the University of Dayton and is employed as an environmental engineer for EnviroScience in Stow.
Her fiance holds a master's degree from the University of Akron and is a structural engineer at Ohlin & Reed in Akron.