Middle school students create robots at the library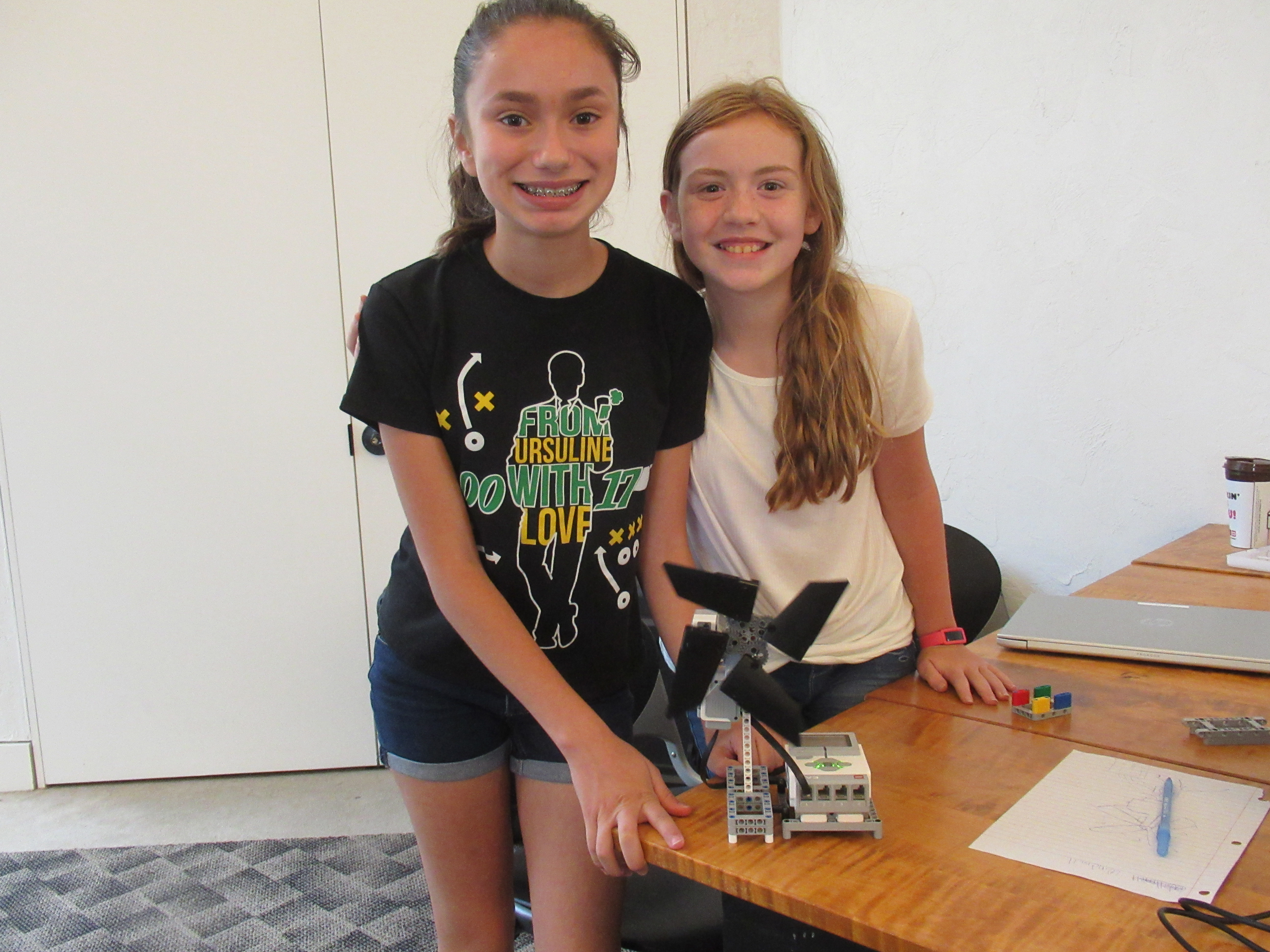 ---
By JESSICA HARKER
The Austintown library hosted its first Techie Camp sponsored by Tech Corp starting on Aug. 5.
Instructors Maia Pickens and Madison Zene ran the camp throughout the week.
Ten middle-schoolers, broken into groups of two, participated in the camp working to build and program their own robots. The groups utilized Lego Mindstorms EV3 building kits to create their projects.
"They started out building simple projects that they can move themselves and then as the week advanced they are making projects that are self moving," Pickens said.
She said that each day students come in with a new project to work on.
On the first day of camp, students created a top spinner and a mini rover.
Zene said that after they got the hang of those, on day two students worked on a robot puppy, and on the third day they created their own self moving cars.
On Thursday, each group worked to create their own projects, which were all self moving robots with a sensor.
"They might have a color sensor, a touch sensor or a sonic sensor," Pickens said. "But every group creates their own."
At the end of the week, each group will present their final project to their families at a graduation ceremony.
Pickens said that each participant will receive a certificate, a shirt and a bag at the end of the course.
"This is the first robotics camp we have run in the area," Picken said.
She explained that Tech Corp usually runs an app building camp annually, but added the robotics camp this year as well.
For the first year, Pickens said she is impressed by the work that the groups are doing.
"They are really talented, they definitely have exceeded my expectations," Pickens said. "They are super quick learners so everything is going very well."