The Vindy: More than a closing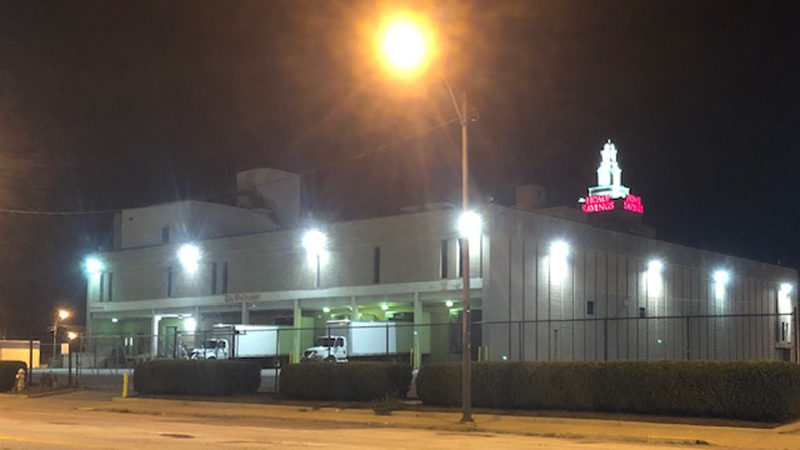 ---
Editor's Note: Cynthia Rickard, night and online editor, began her career at The Vindicator in 1978 as a reporter and has served as editor for the State, Trumbull and City desks as well as Vindy.com.
A few years ago, a devastating loss drove me from social media. A few weeks ago, another devastating loss lured me back. On Aug. 31, The Vindicator will publish its last edition, bringing to an end a 150-year legacy of exceptional journalism.
It's been 41 years since I began my career at what was then the Youngstown Vindicator. It was a coveted job in those days. No one ever left The Vindy, so getting a foot in the door of that arcane Chestnut Street landmark was a big deal.
THE OLD GANG
I joined a storied staff that included politics stalwart Clingan Jackson; legendary sports editor Chuck Perazich; snappy, street-wise cops reporter Jack Gates; entertainment editor Adrian Slifka, envied by the rest of us for his never-ending arrival of Hollywood payola; business writer George Reese, envied for his annual "gratis" car from manufacturers he regularly reviewed; beloved community columnist Janie Jenkins with her file drawer bursting with fan mail and her steady sidekick photographer Ed Shuba; social services blue blood Jane Lamb; tiny Vindy family descendent and Society overlord Ella Maag; crusty news editor Catesby Cannon; kindly copy desk chief Fred Friedman; copy editor know-it-all Virginia Zoerb; Sunday Desk jokester Scotty Mellon; crotchety old-style newsman Paul Jagnow, known for hurling insults with ease; a couple sweet old recovering alcoholics, and a host of other colorful characters, all answering to a tough, cranky old broad often seen with a cigarette dangling from her mouth, Managing Editor Annie Przelomski – a female anomaly at the time, whom the staff affectionately nicknamed "Wombat."
But the one who really kept the office humming was Greek taskmaster and newsroom drill sergeant Martha "Mert' Clonis, our "managing receptionist," also known for her love of a bet.
THE PUBLISHER
Then there was this kind gentleman of gentlemen who always held the door for me and had a smile for everyone, who I eventually learned owned the place! But Mr. (William "Bill") Brown died Aug. 14, 1981, just three years after I came on board, leaving his family's esteemed legacy in the hands of his beloved son Mark and wife, Betty J.H.
The reporting staff then included Tim YO-vich! – that's how he answered his phone, who went on to succeed – and EXceed – Gates on the cops beat; a pudgy party boy known for the $ in his signature; and nice guy Ernie Brown, who soon became our courts reporter and a lifelong dear friend. A year later came a brash young Asian-Indian reporter hailing from Africa but fresh out of an American grad school and always willing to take a risk Bertram de Souza, who later succeeded – and EXceeded – Jackson as politics writer and columnist and – for a while — became my husband, and then another lifelong friend.
SMOKE-FILLED NEWSROOM
The Vindy was an afternoon paper then, and our newsroom, smelly and cloudy from cigarette and cigar smoke, was wide open to the public. People strolled in from the streets. One once threatened a writer with a gun; a sad woman peddled handmade pot holders every week so she could eat; a few alcoholics, not yet recovering, stopped in for coffee quarters from one of ours who was. And parents dropped their hopes - occasionally in the form of a bribe - or threat - on Society's front desk, bent on securing one of our splashy but limited two-column, front-page wedding or engagement photo spots for their kids. A $20 bill folded into a half-inch square was quickly returned to one dad; the whole department waited to see if another's vow to clog all our toilets was just bluster.
The newsroom was adjusting to our first computer system — the Hendrix, clunky by today's standards. Wire reports still came in on paper by way of noisy machines in a glass-enclosed room, and communications with our newer production building across the street came and went through swooshing pneumatic tubes similar to what bank drive-thrus still use today. That building housed our monster press and our saavy printers who built our pages on paper with pica rules and rolls of lines on sticky tape, and often were our best copy editors.
FIRST FRONT-PAGE STORY
Pete Sheehan was my first city editor and assigned me my first front-page story which caused a serious eye disease during an internship that evolved into my life's work. I have worn many hats in this home away from home, steered many ships while getting to know so many in both the Mahoning and Shenango valleys and learning the rich history we all can claim. In my beginning, The Vindy covered 3 Ohio counties plus two in Pennsylvania through our buzzing downtown headquarters and seven remote bureaus, in Warren, Niles, Salem and East Palestine in Ohio, and Sharon and New Castle in Pa., all of which I supervised at various times over the years. I served as the paper's first and only Warren Bureau Chief, and was in command of our City Desk over 9/11, only the second female in the paper's history to hold that post.
We churned out some 100,000 papers every day - nearly 165,000 on Sundays – in up to five different editions shaped around various communities and readership groups, and then a "Final" street edition. Years later I became editor of Vindy.com, the website a team of us developed from an ad and entertainment source to a full-fledged news site.
For years, through the early 1980s the newsroom "elders" lunched together at one of downtown's several swanky restaurants, while we worker bees grabbed a bite at the less swanky, sometimes shopped at downtown's huge department stores, Strouss' and Higbee's (originally McKelvey's), and gathered after hours down the street at The Backstage Lounge, where the "entertainment" (read that strippers) appealed more to some than others.
But always, our eye was on getting news, priding ourselves on unearthing those stories no one else could.
A CHANGING BUSINESS
Over these last four decades much has changed in the news business, foremost being the public's choice to abandon tested news gatherers such as us for untested sources, drawing advertisers along with them. Those dwindling resources led to dwindling staff, dwindling news, and eventually, papers across the country cutting publication days or ceasing publication altogether. That has left entire communities without the government oversight that bona fide journalists provide on a daily basis in a democracy.
Yes, you will have the local TV news, but broadcast is not designed for the kind of in-depth and extensive coverage of your communities that Americans have always relied on newspapers to provide. Days and pages of our stories and pictures dissected the monumental events in your lives: the May 31 tornado that tore apart so much, the devastation and heroism that was 9/11, the crushing loss of the bulk of our steel industry, visits from world renowned leaders and entertainers. Those are the editions many of you have stashed in attics and basements and closets to share one day with your grandchildren. But perhaps more important is the continuing coverage of your city councils and township halls and school boards and zoning boards that impact where and how you can live, as well as profiles of your neighbors - and strangers - who need your help or saved your child, or pet.
1985 TORNADO
It is hard work. But it is work to which most journalists are called. "Are you having fun?" Jagnow asked me off-handedly in the midst of a 36-hour shift the morning after the 1985 tornado as he rushed me out the door to catch a shower and clean clothes. I smiled. Even the worst of stories drove us.
But somewhere along the last decade, the work stopped being fun. The task of being your eyes and ears, your protectors of right in our democracy, defenders of the weak, the downtrodden, the forgotten, abused or neglected, exposers of corruption, spotlight on heroes and helpers, often became more chore than calling as we've watched our country's Fourth Estate being systematically dismantled through a false, but effective narrative of lies sown into the American culture through simple, but frequent repetition.
And now, we come to this day. The announcement that this 150-year-old family-owned newspaper will bid the Valleys farewell Aug. 31 has been sweeping through our communities, and our nation, like a firestorm, and has left many of us still answering journalism's call reeling. Because journalists get into our careers not for riches, but to better the world. The firefighter who saved someone from a burning home, the rescued pet, the business embezzled by a worker, the soldiers going off to war, the real reason your town wants more of your money, the local athlete heading to an ivy league school, prisoners abused by jailers, a doctor who still comes to your house, the election that could close your school — the list goes on of stories that change at least one person's life by their reading.
And our readers, all newspaper readers, know that. Countless times over these four decades we've fielded calls from those who can't get anyone to listen — until The Vindicator is on the other end of that official's or company's or organization's phone. Those calls have scared scores of them to act, at last.
That is what you will miss.
FULL OF SURPRISES
Many years ago, a nationally known columnist named Jim Bishop explained why he loved newspapers. It was the surprise he discovered when he turned a page, that story he wouldn't have sought out, that he otherwise would not have read. Those "surprises" open minds, widen perspectives, cause an unexpected laugh or tear. In this day of personally managed online reading, his is an observation worth remembering.
As the news of our closing has spread, various national news outlets have responded. At least one has a proposal about how to fund local news going forward. I am an optimist, and believe the solution will eventually be found by those younger, fresher minds still focused on changing the world.
But for me, and all my colleagues who will be putting our final edition "to bed," as we say, in the early morning hours of Aug. 31, that will be our ... -30-
[A symbol long used by journalists to signal a story's end.]