Vernita Provitt, Cedric Lyons plan fall rite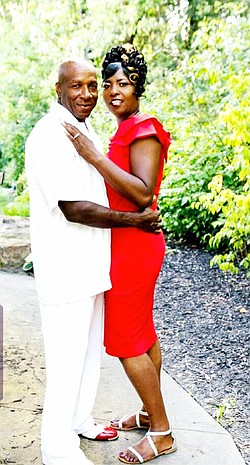 Photo
Cedric Lyons, Vernita Provitt
WARREN
Debbie L. Provitt and Bernard Provitt Sr., both of Warren, are announcing the engagement of their daughter, Vernita L. Provitt to Cedric D. Lyons, both of Warren.
The prospective groom is the son of Gloria J. Hargrave and the late Allen E. Lyons Sr.
The couple will be united in marriage at 3:30 p.m. Oct. 19 at Second Baptist Church in Warren. An evening reception is set for the Sorrento Banquet Hall. Invitations will be extended for both events.
Miss Provitt earned a bachelor's degree in social science with a minor in criminal justice from Shawnee State University and a master's degree from Kent State University. She is a supervising officer for the State of Ohio Department of Youth Services and a mental health counselor at Comprehensive Children and Family Services in Warren.
Mr. Lyons is the owner and operator of Cedric & Vernita Lawncare Services LLC. He is a U.S. Army veteran.