Hilary Allen to marry Zachary Heming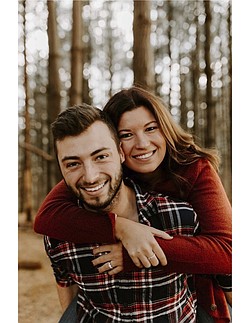 Photo
Zachary Heming, Hilary Allen
CANFIELD
Kurt and Susan Allen of Canfield are announcing the engagement of their daughter, Dr. Hilary Kate Allen, to Dr. Zachary Allen Heming, both of Fountain, Colo.
The prospective groom's parents are Mark and Nicola Heming of Batavia.
The couple plan to be married at 4:30 p.m. Aug. 24 at Canyon Run Ranch in Pleasant Hill, and a reception will follow.
Dr. Allen graduated with a doctorate in dentistry from the Ohio State College of Dentistry. She is a dentist at Pueblo Modern Dentistry in Pueblo, Colo.
Dr. Heming graduated with a doctorate in advanced general dentistry also from OS College of Dentistry and is a dentist in the U.S. Air Force in Colorado Springs.