Children create shark tooth necklaces at the library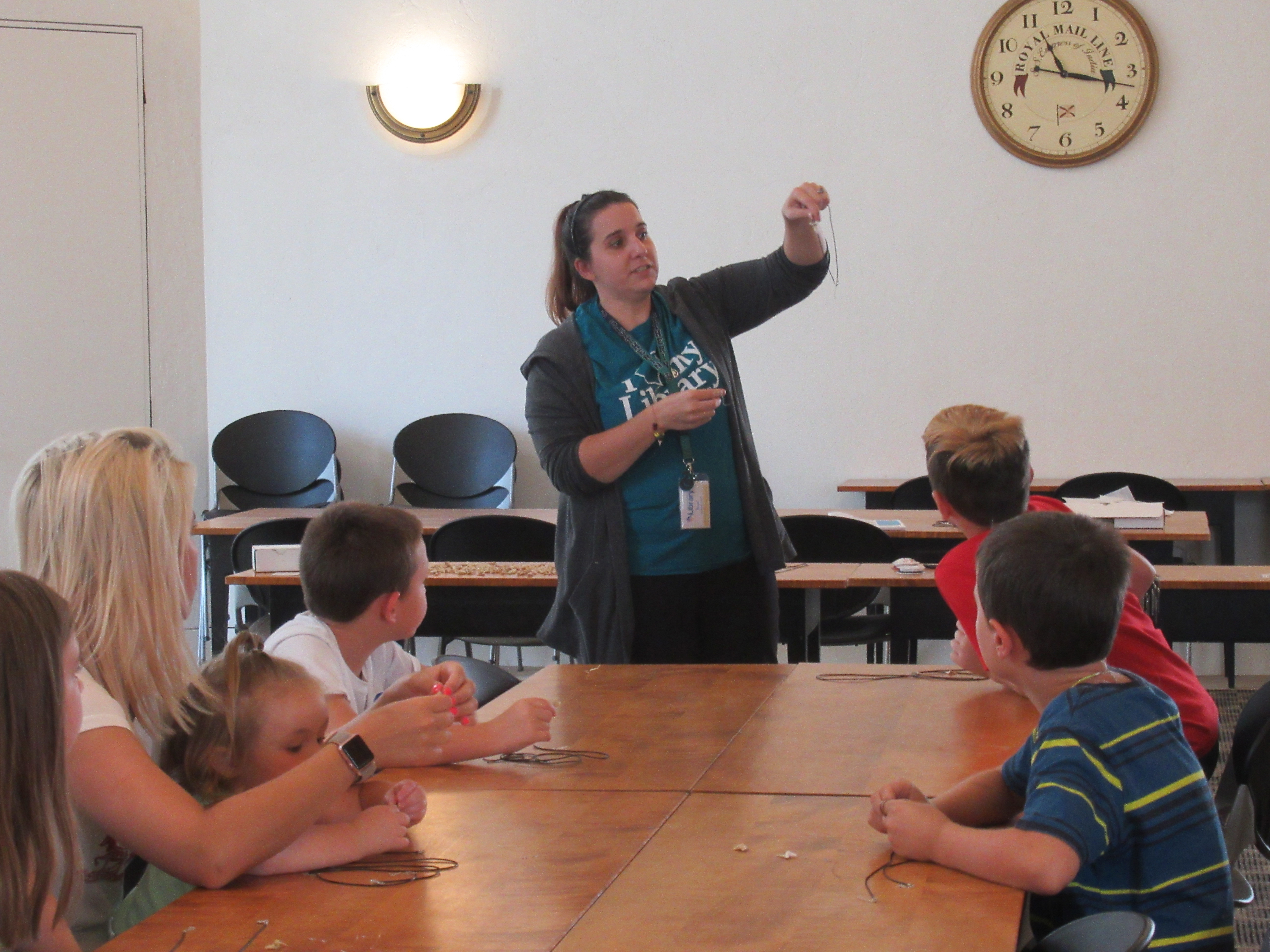 ---
By JESSICA HARKER
The Austintown library hosted a shark tooth necklace making event on July 29.
More than 20 people 9-years-old or older attended the event organized by librarian Renee Beverly.
"It's super easy to do," Beverly said. "If you were to do it at home it would take less than 10 minutes."
During the event, the library provided really shark teeth, wire and cord to create the necklaces.
Beverly said she also brought beads that children could use to decorate the necklaces.
"It's a way for everyone to get their Shark Week gear ready," she explained.
Children were able to select their own teeth, and Beverly walked them through how to wrap the cord correctly.
Each child in attendance was able to walk away with two necklaces at the end of the event.
This is only the second time the library has hosted events in celebration of Discovery Channel's Shark Week events.
Beverly said that throughout the week the Austintown and Michael Kusalaba libraries will be hosting a number of shark themed events. "We just wanted to try to do something fun for the week," she said.
Along with crafting events both libraries had a shark scavenger hunt, with 15 shark stickers hidden around the buildings.
If children were able to find them all, they are able to enter their names into a drawing to win a prize at the end of the week.
For more information on upcoming library events, go to www.libraryvisit.org.