Carly Chordas, Jarred Clark to wed Aug. 31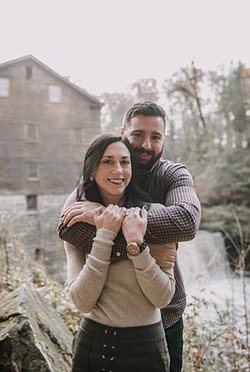 Photo
Carly Chordas, Jarred Clark
CORTLAND
The Butler Institute of American Art – Trumbull Branch in Howland has been chosen as the site for the 4:30 p.m. Aug. 31 wedding of Carly Chordas and Jarred Clark both of Wooster, whose engagement is being announced by the bride-elect's parents, Fred and Kathy Chordas of Cortland. The prospective groom is the son of Dale and Christine Clark of Chagrin Falls.
A reception will follow in The Grand Ballroom at the Avalon Inn & Resort. Invitations will be issued for both events.
Miss Chordas graduated from Youngstown State University with a bachelor's degree and is pursuing a master's degree in acquisition and contract management from the Florida Institute of Technology. She is a paralegal at the J.M. Smucker Co. in Orrville.
Mr. Clark is a senior design engineer for the Schaeffler Group in Wooster. He graduated from the University of Akron with a bachelor's degree in mechanical engineering.