Long summer delaying full fall colors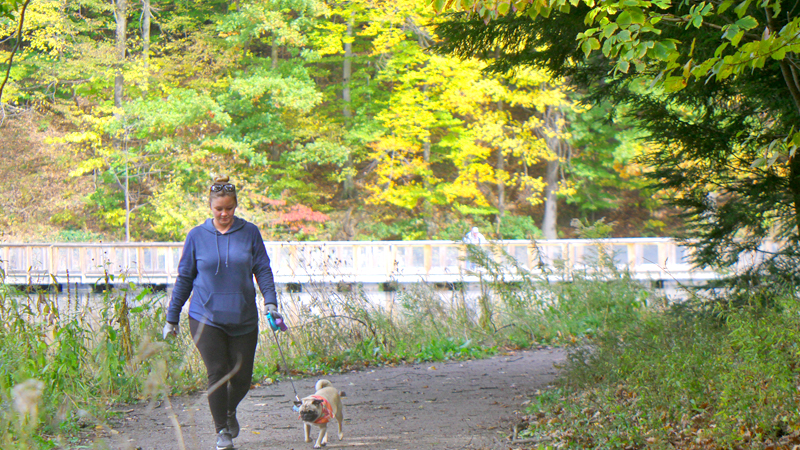 ---
By Jessica Hardin
jhardin@vindy.com
YOUNGSTOWN
Fall Foilage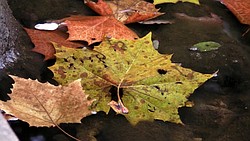 Video
The Mahoning Valley is ablaze in Fall foilage.
Until the second week of October, the final grasp of summer kept temperatures in the mid-80s and left the area's trees overwhelmingly green.
But with the rapid transition to brisk weather, people in the Youngstown area are finally seeing green leaves give way to iconic autumnal hues.
Greg Smith, fall color forecaster at Ohio Department of Natural Resources, explained that October's unusual weather has delayed the color-changing process in Northeast Ohio's trees.
"Fall color season this year is going to be a little bit late due to the extended stretch of warmer weather," Smith said.
Fall Foilage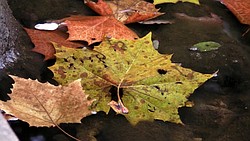 Video
The Mahoning Valley is ablaze in Fall foilage.
Lynn Zoloco, an educator with Mill Creek MetroParks, added that September's rain has contributed to the delay as well.
Yellow and orange hues have already begun to tint leaves. Smith explained that those pigments are always present in the leaf and begin to show when the nights get longer and less chlorophyll is produced.
But deeper hues demand more specific weather conditions.
"The reds and darker colors are triggered by cold – but not freezing – nights and bright, sunny days," Smith said.
The peak of fall color can be expected "toward the end of October, maybe into November," Zocolo said.
Typically, colorful fall leaves last a couple of weeks, Smith noted. Zocolo said that as a result of early fall's unusual weather, "leaves will stay around longer."
With any luck, the changed leaves will stick around long enough for Ohio residents to enjoy them. Unexpected wind or rain can cut the display short by taking the leaves down, Zocolo said.
Smith encourages people keeping an eye on the changing trees to check out ODNR's website fallcolor.ohiodnr.gov. The site tracks progress and predictions throughout the state. It also lists fall events and features photos of changing leaves from around Ohio.
The changing fall leaves can be enjoyed in Mill Creek Park.
"Our naturalists are leading hikes and getting people out in the park on the hiking trails. We still are running our trolley tours through the first week in November," Zocolo said.
For those who want to see the leaves without having to experience the chilly weather, Zocolo noted that you can appreciate the beautiful colors from the comfort of your car.
"If people take their time and drive through the park, the scenic vistas will take your breath away," she said.