Band performs for elementary school students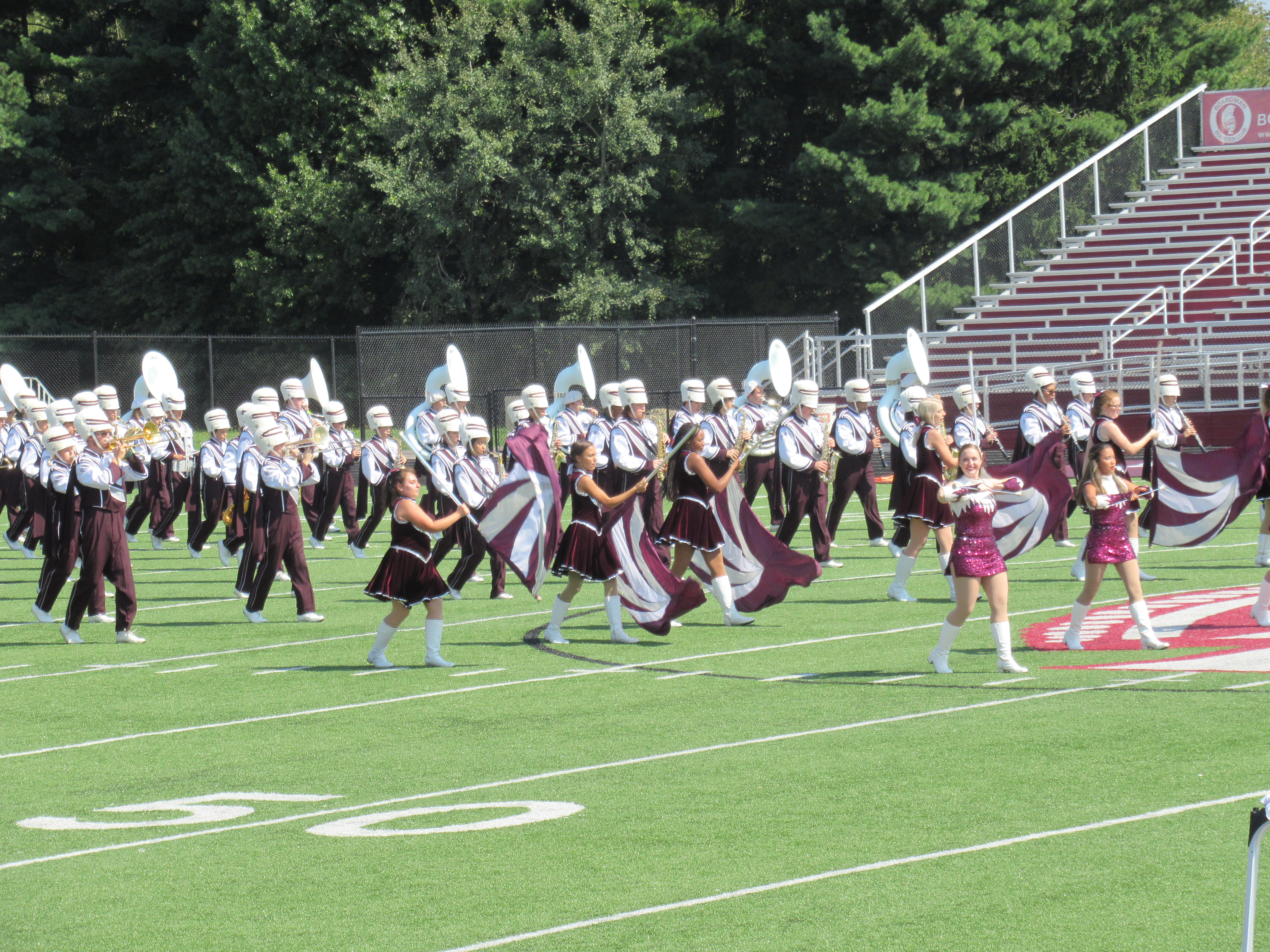 ---
By JESSICA HARKER
The Boardman High School marching band performed for elementary students on Sept. 19 at Spartan Stadium.
This is an annual performance given by the band where students from four different local elementary schools traveled to the stadium to watch the band perform.
"An introduction to music at the elementary level obviously serves our instrumental and vocal programs at the intermediate and high schools; but it also gives students a valuable cultural education," said Tom Ruggieri, band director at Boardman High School.
Ruggieri said that the band played their complete show for the elementary students.
The band's show this year includes "Fanfare for the Common Man" and The Who's "I Can See For Miles."
Ruggieri said that the band show features the Spartan Silks performing to Bruno Mars' "Finesse" and includes a percussion feature as well.
"This year's big production number is Saturday Night Live! We have a few different 'cold opens' a few musical skits including 'King Tut,' 'More Cowbell,' 'Night at the Roxbury' and 'James Brown Celebrity Hot Tub Party.'" Ruggieri said.
He said that just like the real SNL show the band plays the theme music with a saxophone soloist, the opening and closing theme songs to the program and includes props.
"SNL always features a musical guest," Ruggieri said. "When we introduce the guest, it's the name of the artist that performed whatever our dance feature is. This year, it's Beyonc , Bruno Mars, Barry Manilow, the J. Geils Band or Ricky Martin."
The band performed a Beyonc medley.
"The core academic subjects are important for all students whether they go to college or not. A solid music education can be a wonderful career option for students who don't necessarily do well academically," Ruggieri said.
Amy Radinovic, the communication coordinator for Boardman schools, said that the band has made this event a tradition in the last few years.
"The kids really love it, they love being able to take some time to come to the stadium and enjoy listening to the music," Radinovic said.
Ruggieri said that by introducing the elementary school students to what the band does it helps to spark an interest that follows them through middle and high school.
"To eliminate the arts in schools then limits students' choices for higher education and subsequent careers," Ruggieri said. "I mean, they can always pursue an arts course of study or career on their own, but their potential for success is much greater if they have it all throughout grade school." He said that many students who participate in the music programs at Boardman see it as preparation for their future careers, but it also serves simply as an artistic outlet for many students.
"Band affects each student a little differently but it is very special to all of them. We hear it all the time-especially after students graduate. It's then that they have a complete realization that it was the best time of their lives," Ruggieri said.
More like this from vindyarchives.com