VINDY EXCLUSIVE | City stiffs Hume for $2K; ends up paying him $5K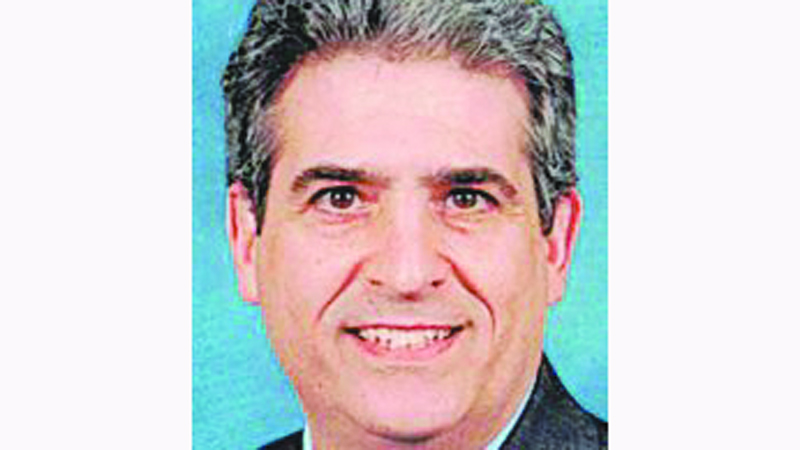 ---
YOUNGSTOWN
The city's refusal to pay former law director Martin Hume for his final days on the job ended up costing a lot more than if it had just paid him.
In January, Hume, who was law director when John A. McNally was mayor, asked to be paid his weekly salary of $1,614.40 and $387.46 in state retirement benefits for Dec. 23-30, 2017. But Mayor Jamael Tito Brown's administration balked, saying he wasn't entitled to the money.
On Thursday, the city's board of control in a 2-1 vote – with Brown voting no – agreed to pay $5,376.11 to Hume after losing in court. That loss was complicated by the law department's inability to file a timely appeal.
That figure is three times his salary with the retirement benefits and court costs.
The dispute even led to a heated written exchange between Hume and current Law Director Jeff Limbian in which the latter called Hume "arrogant." Hume countered that Limbian's "personal attack" was "unprofessional and inappropriate," court records show.
Hume won a small-claims hearing in Youngstown Municipal Court that entitled him to his salary and benefits in addition to "damages in an amount equaling two times the wages wrongfully withheld from an employee," wrote Magistrate Anthony Sertick, citing state law and the Ohio Constitution for the extra financial amounts. The rest of the money, $145.45, awarded Hume was for court costs.
A judgment entry on Sertick's decision from then-Municipal Court Judge Elizabeth Kobly was filed Aug. 13. The city had 30 days to file an appeal, but didn't do so until Sept. 14, two days past the deadline.
On Oct. 18, the 7th District Court of Appeals approved Hume's motion to dismiss the appeal for "untimeliness."
Hume, who became a Mahoning County assistant prosecutor after not being retained by Brown, attended Thursday's board of control meeting.
After the vote, he told The Vindicator: "I tried to resolve it informally and was unsuccessful in doing so. The city's obstinance in refusing to pay was a great concern to me. I'm concerned about the direction the city has gone."
When asked to elaborate on the city's direction, Hume only said: "I want nothing but good things for the city and I want them to get good results. I hope they do better in the future."
Hume's annual salary as law director was $83,948.54.
The city unsuccessfully argued in front of Sertick that Hume received 26 equal pays – once every two weeks – in 2017 and was paid in accordance with the city charter. Hume argued he worked for the city during the last week of 2017 and should be paid for that week. Sertick ruled that the city charter doesn't specify or limit Hume's pay to 26, and that there was testimony from both sides that in some years he received 25 and 27 pays because of how pay periods fell.
Brown, board of control chairman, said the court decision "was unfair. The charter says, 'I get 26 pays.' There is no extra. We don't have extra."
Limbian – who voted in favor of paying Hume along with Finance Director Kyle Miasek – said he didn't agree with the decision, but had to abide by it.
"The charter speaks to what the board of control members are paid," he said. "I think [the decision was] absolutely wrong."
When asked about the failure to file a timely appeal, Limbian said, "There was miscommunication in the law department. It is fully my responsibility."
Court documents show emails and text messages between Hume and Limbian became somewhat heated.
In response to the city's late appeal, Hume informed law department officials Sept. 17 that he had filed a motion to dismiss.
"The [city's] appeal is frivolous and an improper delay tactic," Hume wrote.
Limbian texted him: "I could not disagree with you more, Mr. Hume."
Hume responded: "Can you cite any law to back up your position?"
Limbian then texted: "Marty, you are so arrogant you just assume you are always right. If we get to articulate the appeal" you "will have our brief. Until then I do not have to respond to your rudeness. Until then good day."
Hume responded: "The fact that you choose to respond with a personal attack rather than legal arguments shows that you have no law to support your opinion. Continuing to pursue a meritless action with knowledge that it has no legal basis is the definition of frivolous conduct. It is unprofessional and inappropriate. I hope you will consider the city's position."
More like this from vindyarchives.com