Salem introduces Freed Fest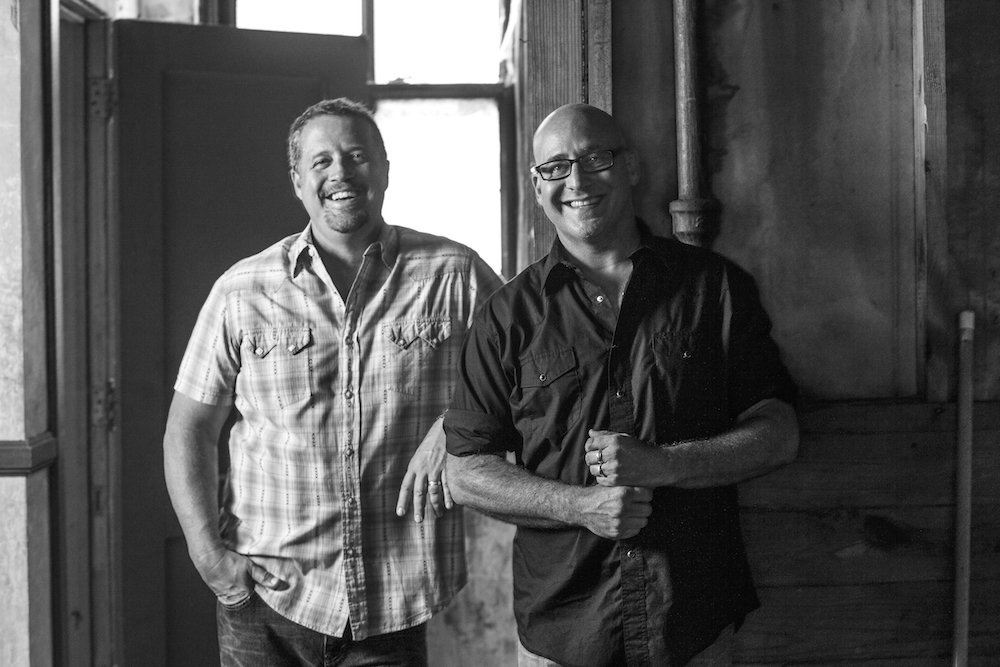 ---
I can't believe no one had thought of this before.
The inaugural Freed Fest – a daylong music festival – will take place May 12 in downtown Salem.
The festival is named for Alan Freed, the Salem native who made history as the man who coined the phrase "rock 'n' roll."
Freed, of course, was the DJ and promoter who broke the musical color barrier on his radio program and thereby opened the floodgates for the evolution of rock. A 1940 graduate of Salem High School, he died in 1965 at age 43.
His career started at WKBN radio in Youngstown but he made his name at WJW in Cleveland.
Freed Fest stemmed from the Downtown Salem Partnership's "second Saturday" festivities, a monthly series of events designed to get folks into downtown businesses.
Ben Ratner, co-owner of LiB's Market, an artsy coffee shop and cafe, spearheaded Freed Fest. The East Palestine resident, by the way, also plays bass in Youngstown rock band Whiskey Pilot.
Freed Fest is not a typical music fest. For one thing, it starts at 9:30 a.m., and the bulk of the performances will be done by 6:30 p.m. Plus, it includes some unusual venues.
Most of the bands are from the Salem area. There will also be buskers on State Street. There will be no vendors, explained Ratner, because there are plenty of bars and eateries in the area.
It will not just pay lip service to Freed. The festival will include a Freed display at the Salem Historical Society, on Dale Shaffer Way, from 1-4 p.m. One band, Finding Sparky, has written a few songs about the legendary DJ. There will also be Alan Freed T-shirts for sale.
It doesn't end there. Ratner noted that there is a movement afoot to rename a downtown thoroughfare Alan Freed Alley (similar to what Warren did with Dave Grohl Alley).
Here is the schedule for the inaugural (and free) Freed Fest:
LiB's Market, 474 State St.: Austen Hutton Band, 9:30-10:30 a.m.
Consumers National Bank, 141 S. Ellsworth Ave.: Wes and Jerry, 10 a.m.-1 p.m.
Patty's Cookies, 435 E. State St.: Amy Russell, 10:30 a.m.-noon.
United Methodist Church, 224 S. Broadway: Praise Band, 11 a.m.-1 p.m.
Broadway Music and Beauty on Broadway, 331 S. Broadway: Broadway House Band, 11 a.m.-4 p.m.
Stone Age Gamer, 378 E. State St.: Brad Etto, noon-1 p.m.
McCulloch Park: John and Dave, 1-1:45 p.m.; HiFi, 2-2:45 p.m.; Sugar Tree Alley, 3-4:15 p.m.
State Street Tattoo, 405 E. State St.: Leo D'Angelo, 3-4 p.m.
Kent City Center, 2491 N. Lincoln Ave.: Finding Sparky, 3-4:15 p.m.; Tribute Band featuring Randy Strader, 4:30-5:15 p.m.; Abbey Road, 5:46-6:30 p.m.
Reach for the Stars, 440 E. State St.: Nifty, 7-8 p.m.
Coaches Burger Bar, 635 E. State St.: John Volio, 8-11 p.m.
JD EICHER'S SONGFEST WITH SISTER HAZEL DUO
J.D.'s Summer Songfest, the annual acoustic music fest in downtown Youngstown, will feature headliners Ken Block and Drew Copeland of Sister Hazel, plus The Vindys, The Labra Brothers, Stever Everett, and of course, J.D. Eicher.
It will take place Aug. 25 on South Champion Street, which will be closed to traffic, with the stage in the cozy lot next to SOAP Gallery. Admission to the all-ages event is $8 in advance (go to jdeicher.com/songfest), $12 at the gate (free for YSU students with current ID card).
As always, the chill event will include cornhole and other outdoor games, a beer truck, and – this year – food by Quaker Steak and Lube. Music starts at 4 p.m. The performance schedule will be released closer to the date.
Eicher recently returned from a European tour that took him to various venues in Germany and Austria in March. He also just released a new single to his mailing list members (you can sign up at his website to become one).
The song, "I'm Coming Home," will appear on a soon-to-be-released vinyl album that will be a "best of" retrospective of Eicher's career so far.
Guy D'Astolfo covers entertainment for The Vindicator. Follow him on Twitter at @VindyVibe