Dancers helping hurricane victims in Puerto Rico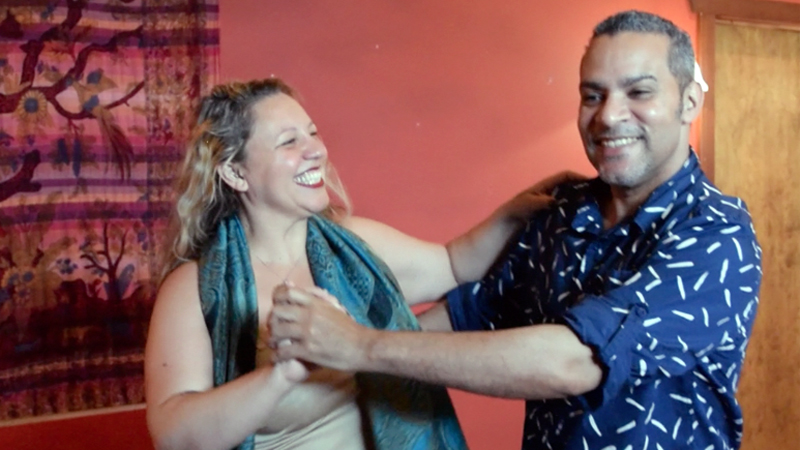 ---
By SAMANTHA PHILLIPS
sphillips@vindy.com
LIBERTY
Aid For Puerto Rican Hurricane Victims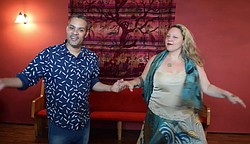 Video
Aid for hurricane victims in Puerto Rico is coming form an unusual source.
Joy and energy radiate from Samir Andrades and Megan Thomas as they dance to Latin music in the fiery red Coy Cornelius studio on Belmont Avenue.
The dancers will bring that passion, along with items such as school supplies and candles, to Andrades' homeland of Puerto Rico in July to help victims of Hurricane Maria.
Andrades will teach dance workshops in the town of Bayamon.
It's been nine months since Hurricanes Irma and Maria ravaged the island, and residents still struggle without electricity and basic supplies.
Andrades' parents, who live in Rio Piedras, are among them.
His father is a dialysis patient, so it's "tough to do what they need."
They had a power generator to supply electricity to their home, but it was stolen.
Some infrastructure on the island is still in need of repairs, and some public transportation systems aren't running.
Many people still have tarps in place of actual roofs, Andrades said.
"The government isn't doing too much at this point," he said. "It's so sad."
Andrades and Thomas have been teaching dance lessons for the past
several months at the Coy Cornelius studio to raise money to buy supplies for Puerto Rican communities.
"We are just doing
our part. We are going to bring healing and joy through dance," Andrades said.
They will continue to have Bomba and belly-dance classes every Saturday at 6 p.m. at the studio, 1931 Belmont Ave., until July 14. The cost is a donation of $10 or more, which all goes to buying supplies.
"I'm inspired by art, and I want art to inspire other people," Thomas said.
The duo will host a dance gallery fundraiser at the studio featuring Latin dance performances at
7 p.m. June 29. There will be cocktails and light refreshments.
Donations are requested at the fundraiser for the trip and to support the Ilusion Navidena foundation in Cabo Rojo, Puerto Rico, which also will deliver supplies in Bayamon when Andrades and Thomas visit.
Thomas and Andrades also seek corporate sponsors to help with the trip's travel costs.
The situation in Puerto Rico isn't much better than it was right after the hurricanes hit, Andrades said.
Some of the aid that was supposed to help residents never arrived. Food donations sometimes expire before they reach towns, he said.
Andrades urges people who want to help Puerto Ricans to donate to foundations such as Ilusion Navidena or people like him and Thomas who can directly give food and supplies to people on the island.
He asks people to donate money instead of supplies so items can be bought at the island rather than transported from the U.S. mainland.
Thomas encourages people to contact their senators and congressmen because "we need attention drawn to this situation, and the fact we have ignored fellow American citizens in Puerto Rico. It's abysmal and heartbreaking," she said.
The duo invites others to join the mission trip.
For information about dance lessons, donating or joining the mission trip from July 19-24, contact Thomas at 330-518-2153 or Andrades at 234-228-4286.
More like this from vindyarchives.com