Fiction Forest music festival has a great lineup, and that's a fact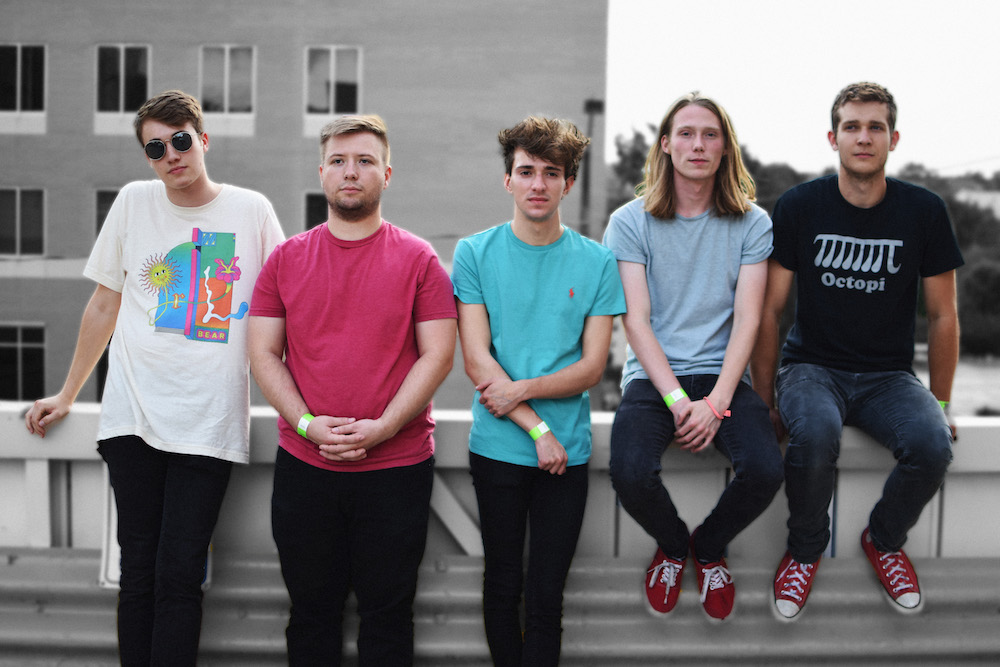 ---
Now in its second year, Fiction Forest is looking like it will have staying power.
The daylong outdoor rock music festival will take place Saturday at the B&O Station grounds near downtown Youngstown, which is kind of a perfect site for such a thing.
The lineup includes the best local bands plus a smattering of acts from Columbus (Ghost Soul Trio and Funkworthy), Cleveland (the Sonder Bombs), Indianapolis (Winnow), Akron (Ohio Weather Band) and Pittsburgh (Vertical 48).
Shiny Penny of Kokomo, Ind., was supposed to be on the bill but had to drop off. In their place will be Youngstown's Spy Convention, so that's in the plus column.
Also on the bill are Spirit of the Bear, The Vindys, JD Eicher and band, Demos Papadimas, the Labra Brothers, East 9th, Northern Whale and The Blvd.
Admission is $15 at the gate (yes, they accept credit cards). On the site will be a couple of unique food vendors – the new Yosteria and Suzie's Dogs and Drafts – and a beer vendor.
Bands will perform on two stages. There will be no overlapping sets, but as soon as one band ends, the next one will begin. Here is the schedule:
4-4:30 p.m.: Spy Convention
4:30-5 p.m.: The Sonder Bombs
5-5:30 p.m.: Vertical 48
5:30-6 p.m.: Winnow
6-6:30 p.m.: Ghost Soul Trio
6:30-7 p.m.: The Blvd.
7-7:30 p.m.: Northern Whale
7:30-8 p.m.: East 9th
8-8:30 p.m.: Demos Papadimas
8:30-9 p.m.: The Labra Brothers
9-9:30 p.m.: Ohio Weather Band
9:30-10:30 p.m.: Spirit of the Bear
10:30-11:15 p.m.: The Vindys
11:15-12:15 p.m.: JD Eicher and band
12:15 p.m.-1 a.m.: Funkworthy
JD EICHER TO RELEASE SONG THAT WILL BE ON UPCOMING EP
Speaking of JD Eicher, the Youngstown-based rocker and singer-songwriter will release a new single, "Ain't My Scene," on Aug. 3. The track will be available at all digital sales portals, as well as Spotify.
It will be the first single from a four-song EP that Eicher will release in early 2019.
Eicher paired up with producer Bill Lefler (Ingrid Michaelson, Dashboard Confessional, Joshua Radin) for this outing, after self-producing his most recent releases in his home studio. He traveled to Los Angeles to record with Lefler in the spring, where the four tracks were laid down.
"'Ain't My Scene' breaks new ground for me as an artist," said Eicher in a news release. "After producing so much music at home, I was looking for someone who could push me out of the comfort zone and freshen my sound. Going to LA and working with the incredibly talented Bill Lefler was just what the doctor ordered. And, appropriately, the song is about open-mindedness and reinvention."
Eicher's most recent album, "The Middle Distance," was released in 2016.
He has been on the road already this year, including a West Coast jaunt earlier this summer and a spring European tour, both with Matt Brown. He plans a run of shows in August, September and October, which will be announced soon.
After Fiction Forest, there will be several other opportunities to catch Eicher solo and with his band in the Mahoning Valley, including his own music festival, JD's Summer Songfest, on Aug. 25 in downtown Youngstown. That festival also includes the Ken Block and Drew Copeland of Sister Hazel, the Vindys, the Labra Brothers and Steve Everett.
THE LABRA BROTHERS, Papadimas will be busy
Before the Labra Brothers play at Fiction Forest on Saturday, they will first play a 3 p.m. set at the Rock and Roll Hall of Fame in Cleveland. It's part of the Rock and Recovery event at the Rock Hall, with headliner Ricky Byrd, a hall of famer who was formerly with Joan Jett and the Blackhearts. Admission is free but does not include museum admission. Go to rockhall.com.
Same goes for Demos Papadimas. He and his band will play the Deutschtown Music Festival in Pittsburgh at 4 p.m., then blaze back to Youngstown for Fiction Forest.
Guy D'Astolfo covers entertainment for The Vindicator. Follow him on Twitter at @VindyVibe.