UAW president writes letter to Trump about GM Lordstown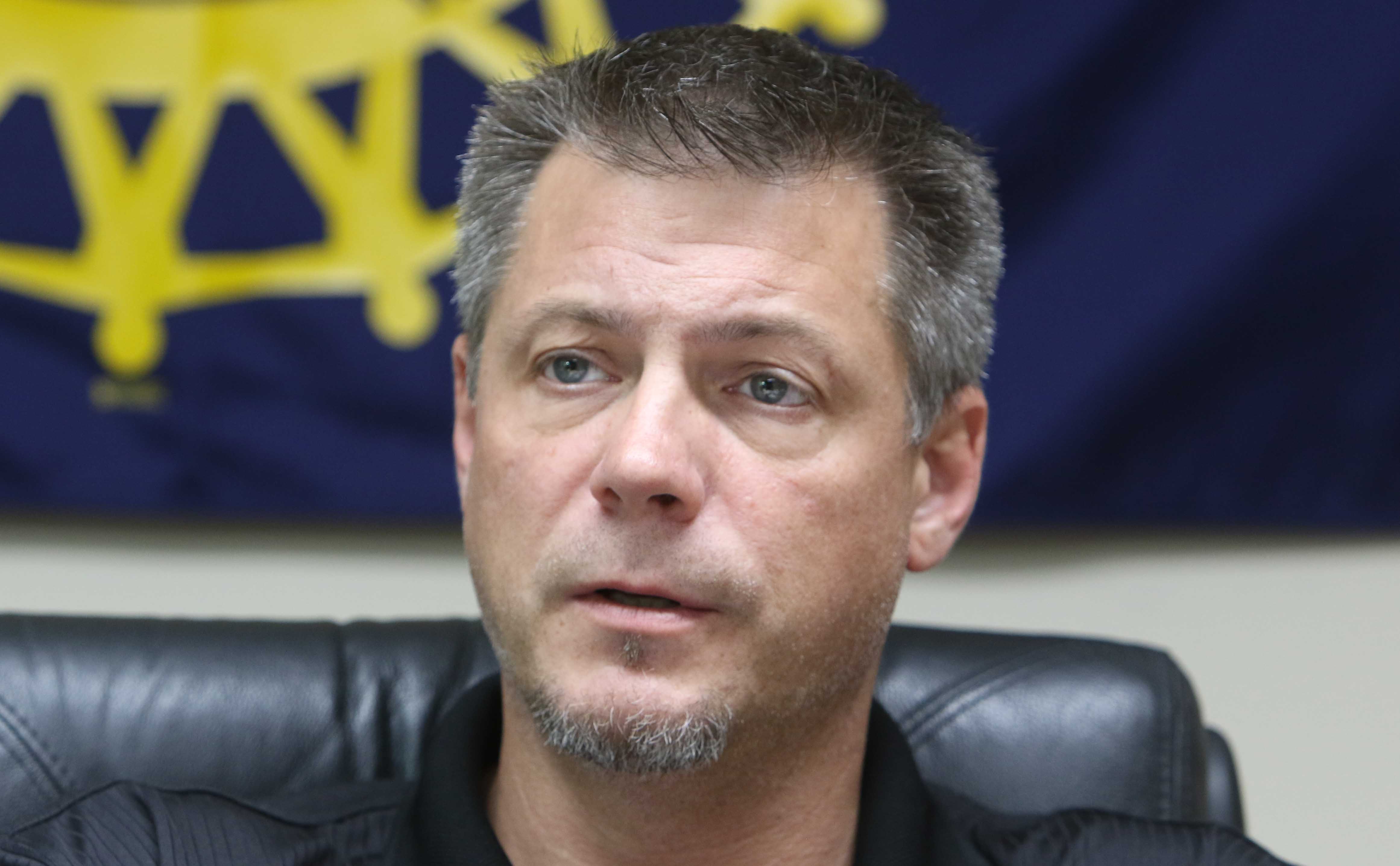 ---
Dave Green Letters - Pres. Trump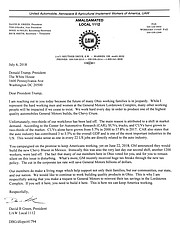 Document
A letter written by David B. Green, President of UAW Local 1112, to President Donald Trump.
By JORDYN GRZELEWSKI
jgrzelewski@vindy.com
LORDSTOWN
The president of the United Auto Workers union that represents workers at the General Motors Lordstown plant is hoping to get President Donald Trump's attention.
UAW Local 1112 President Dave Green last week sent a letter to Trump, as well as to fellow Republicans Ohio Gov. John Kasich and U.S. Sen. Rob Portman of Cincinnati, regarding layoffs at the plant.
"You campaigned on the promise to keep Americans working, yet on June 22, 2018, GM announced they would build the new Chevy Blazer in Mexico," Green wrote to Trump. "Ironically this was also the very last day our second shift, another 1,200 workers, were laid off. The fact that many of our members here in Ohio voted for you, and for you to remain silent on this issue is disturbing."
GM has cut two out of three shifts at the plant due to weak sales of the Chevrolet Cruze that is built there. As Green noted in all three letters, the Cruze's sales slump ties in with a long-running shift in consumer preferences. Consumers increasingly prefer trucks, SUVs and crossover vehicles to cars.
Green cited data from the Center for Automotive Research that says those vehicles now represent two-thirds of the auto market, and that crossover utility vehicles alone have grown from 5.7 percent of the market in 2000 to 37.8 percent in 2017.
Last week, numerous Democratic politicians weighed in on the future of the GM Lordstown plant. State legislators who represent the Mahoning Valley sent a letter to GM CEO Mary Barra urging reinvestment in the plant. U.S. Sen. Sherrod Brown of Cleveland also spoke to reporters about a conversation he had with Barra after the layoffs were announced. Brown said Barra "would not commit" to keeping the plant open, saying retooling the plant could be "too expensive."
Brown, as well as U.S. Rep. Tim Ryan of Howland, D-13th, have been in touch with GM executives about the Lordstown plant, and Portman said in a statement following the April layoffs announcement that he, too, had talked to GM executives about reinvesting in the plant.
Brown was back in town Monday to visit a manufacturing camp in North Lima, and talked to reporters about the tax benefits GM received following the GOP-led tax reform that passed last year.
"GM just saved tens of billions of dollars on the tax bill that I voted against because it's a giveaway to big companies that didn't deliver on their promises of higher wages and investment," Brown said. "GM thinks it's OK to get tens of billions of dollars in tax cuts, lay off the second and third shifts at Lordstown, and then build a plant – I assume using those dollars – in Mexico to make a different vehicle that they could retool Lordstown to build.
"I don't give up on the Cruze by a long shot, but they need to be thinking, 'What's next?' as they retool that plant, and I'm hopeful GM's thinking that way."
Brown also said last week that he recently spoke with Trump and informed him about the situation at the Lordstown plant. Brown said the president was "non-committal" about weighing in directly with Barra but said he was "hopeful" Trump would do so.
Trump previously has been critical of GM for the Cruze hatchback in Mexico and selling them in the U.S., to which GM responded by stating that only a small number are sold in the U.S. and all of the Cruze sedans are built in Lordstown.
Trump recently has proposed imposing tariffs on imported cars and parts, to which GM responded by warning tariffs could cause the company to downsize.
In his letters to Portman and Kasich, Green noted the economic impact the plant has not only on the Mahoning Valley, but the state.
"Ohio-based suppliers provide for approximately 35 percent of Cruze parts," he said. "Just the GM plants had over $660 million in wages and another $140 million in payroll taxes in 2017. With over 65,000 retirees and over 7,000 employees, GM is a major contributor to our state. This is why I am so concerned with the members I work for and the community I live in."
Green asked Trump, Kasich and Portman to request that GM reinvest its tax savings in the Lordstown plant.
"If you sell it here, you need to build it here," he wrote to the president. "This is how we can keep America working."
More like this from vindyarchives.com