STORM UPDATES | Weather advisory lifted for the Valley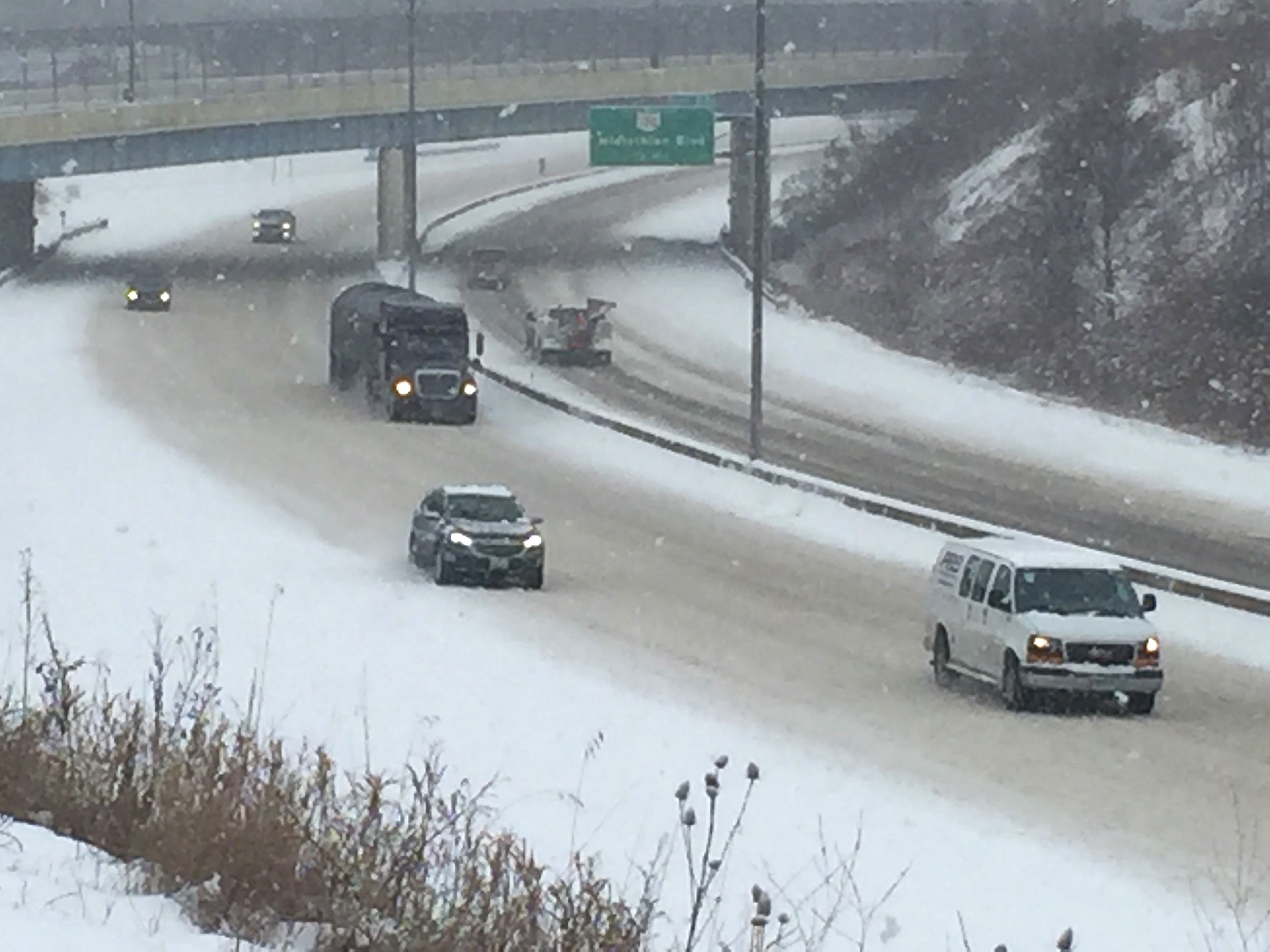 ---
Getting rid of the snow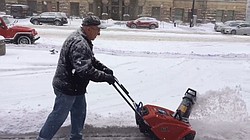 Video
In downtown Warren, as the snow lets up, workers are busying removing the snow.
NEW CLOSINGS
• Due to the weather, the Mahoning County District Board of Health announced it will delay opening until 12 p.m. today.
• The Mahoning County Sheriff's Office briefly closed the U.S. 224 westbound lane from Tippecane Road to Seville Drive because motorists were having trouble making it up the hill there, but the road is now reopened.
• Due to the snow, Ghossain's has postponed the grand-opening celebration for the new location in Canfield.
12:30 p.m.
The National Weather Service in Cleveland is removing the weather advisory, and reports that most of the expected snowfall is done.
"We still could see a little more snow, but any more accumulation will be minimal," said meteorologist Marty Mullen.
He said some light flurries might fall tonight.
The next winter storm could take place Friday, although Mullen said it's unclear right now if it will hit the Youngstown area.
11 a.m.
In Girard, cars were crawling down the main streets at 20 to 30 miles per hour at about 9 a.m. The main roads appeared to have a thin layer of snow, but were manageable to drive on.
Some of the side roads, such as Davis Street, appeared to be untouched by plows. In Liberty, cars were taking it slow down Belmont Avenue. At about 10 a.m., it was evident the snow plows had combed the street, but the road was still covered in a thin layer of snow. There appeared to be no car accidents at the time.
Cars spun their wheels attempting to exit parking lots and enter Belmont Avenue, trying to get over snow piles that were built up on the side of the road by the plows pushing snow.

10:25 a.m.
The Ohio Department of Transportation has about 40 trucks out in Mahoning and Trumbull counties, an ODOT spokesman said.
Regarding complaints about some roads not being fully cleared, spokesman Brent Kovacs said the issue is the rate at which snow is falling.
"The issue really is that the snow is coming down at about an inch an hour. We're doing everything we can to keep up with the snow," he said. "We're doing everything we can. We're plowing, and we're using salt and salt brine."
Kovacs reminded motorists to slow down, give themselves extra time to get to their destinations, and leave plenty of room for plow drivers.
9:50 a.m.
A common motorist theme this morning: Where are the roads?
Many Mahoning Valley motorists probably didn't see much of them on their morning commutes, as many are coated in layers of snow, slush and ice.
One Vindicator reporter's commute takes her from her Boardman neighborhood off of Sheridan Road, to Youngstown-Poland Road, to Interstate 680 via Midlothian Boulevard, then downtown via South Avenue and Front Street.
Each of those roads was snowy and slippery, and required driving at a reduced speed.
Even 680 wasn't fully cleared – lanes were mostly indistinguishable, and thick slush coated the right side of the highway.
9:30 a.m.
In Trumbull County on state Route 46 in Cortland and Howland and U.S. Route 422 in Niles were snow covered although they appeared to have been plowed at least once.
Traffic was slow and there were snow plows darting in and out of parking lots everywhere and racing to their next job, going a little faster than most of the traffic, going faster than the traffic in most cases.
In Boardman, the state has done a relatively poor job thus far on Market Street north to the city. However, once drivers cross Midlothian Boulevard into the city, Market Street was significantly improved. Unlike the previous storm, the city's plowing team was visible working in pairs to remove snow.
In Youngstown, police had some minor accidents early in the morning but by a little after 9 a.m. all accidents had been cleared, a department spokesman said.
"There was nothing over the top crazy," the spokesman said.
6:55 a.m.
YOUNGSTOWN — Due to this morning's snow, Youngstown State University has announced classes are canceled until noon. The university remains open and employees should report to work, according to a university statement.
More like this from vindyarchives.com