Helpful tips for purchasing your holiday sparkling wines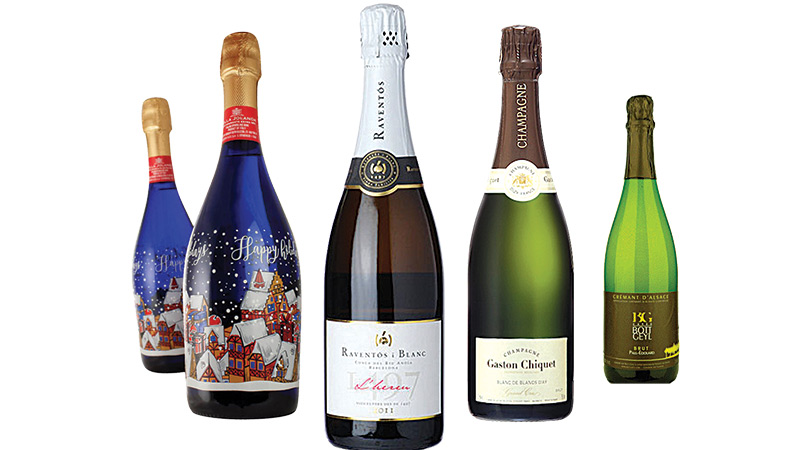 ---
By BRIAN FRY
myvalleyvino.com
The holiday season is in full swing now and many Valley residents are planning their holiday parties and New Year's Eve celebrations. For many, this means the annual purchase of champagne and sparkling wine from around the world.
Most Americans only buy the bubbly around holiday time or other major celebrations, which means we are less informed and comfortable while selecting bubbly. I'm hopeful this guide will assist readers in purchasing this season's bubbly selections.
Let's start with the basics: A wine can only be called champagne if it comes from the small region east of Paris centered between the cities of Rheims and Epernay.
Champagne is typically a blend of three grape varietals: Chardonnay, Pinot Noir and Pinot Meunier. The grapes are grown in a chalky soil, which helps give champagne its distinctive flavor. If you walk through a champagne vineyard, you will likely find some of this chalk clinging to your shoes.
Statistically, champagne only accounts for 13 percent of worldwide sparkling wine consumption. However, the impact of this premium bubbly has been felt around the world for centuries as leaders in art, politics, business, and entertainment covet champagne for their enjoyment.
While champagne is usually foremost on the minds of bubbly fans, there is a lot of sparkling wine produced and enjoyed around the world. The U.S. has more than 100 sparkling wineries in California with additional production in Oregon and Washington.
Italy and Spain also account for significant bubbly production. Italian prosecco and moscato have soared in popularity recently. Prosecco is a light, crisp dry sparkling wine, while moscato provides something for those who like bubbly a little sweeter. Spanish Cava is an easy drinking and refreshing option for those seeking something different.
Gift sets and special edition bottles are also a big part of bubbly gift giving. Many champagnes come in sets with flutes and several sparkling wines are available in bottles specially designed for the holiday season. These special offerings are great gifts for wine lovers on your holiday shopping list.
Here's a look at some bubbly selections for your holiday enjoyment:
Champagne
NV Gaston Chiquet Brut Tradition Premier Cru, $55: Rich and lush to start with lively acidity on the finish. Great value.
French Sparkling – Alsace
NV Bott Geyl Cremnt D' Alsace Paul Edouard G.H., $25: Aromas and flavors of honey and peach enhanced by a zing of lemon.
United States - California
NV Chandon California Rose', $18.99: Ripe strawberry, juicy watermelon and bright cherry with hints of cream.
Spain
2015 Raventos I Blanc "Blanc de Blancs," $25: Lively and tantalizing with citrus-tropical fruits and lovely floral aromas.
Italy
NV Villa Jolanda Vino Spumante Extra Sec, $15: Wonderful for those who like something a little sweeter. Comes in a holiday edition bottle.
I hope this article is a useful tool for your holiday plans. I hope all of the Drinks readers enjoy a joyful holiday season and prosperous New Year!