YPD promotes officer to detective sergeant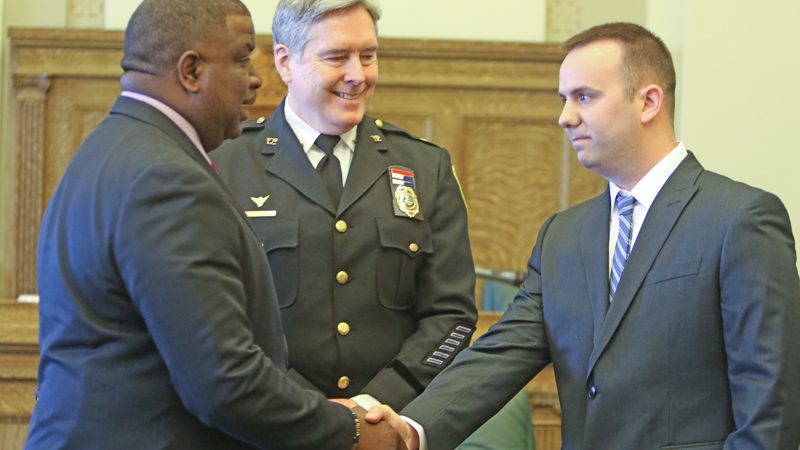 ---
Staff report
YOUNGSTOWN
A city police officer was promoted Monday to detective sergeant.
Robert Gentile, who has been on the force since 2012, took the oath in city council chambers. He will now transition from the Family Services Investigations Unit, where he served as an investigator, to one of the patrol supervisors on midnight turn.
Chief Robin Lees said there are four detective sergeants on midnight and afternoon turns who serve as supervisors, one for each side of town. Day turn has three detective sergeants who are patrol supervisors, Lees said.
Gentile is taking the place of former Detective Sgt. John Kelty, who retired March 2.
Gentile has received several commendations and also won the department's Firearms Reductions Award for his work as a patrolman in 2012. The award is given to officers who make a minimum of five gun arrests in a year.
Lees said two more detective sergeants are slated to retired within the coming year.