Another charge filed against Mohip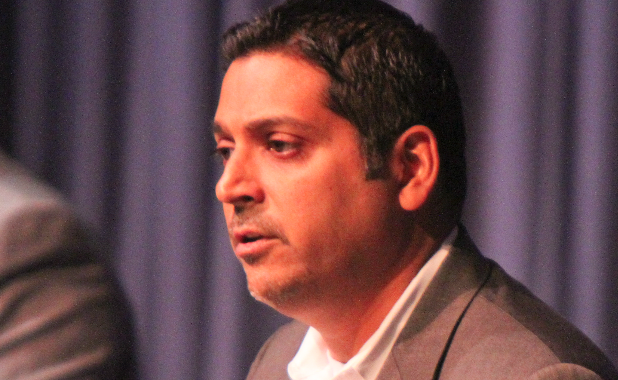 ---
YOUNGSTOWN
Youngstown City Schools teachers union filed another unfair labor practice charge against CEO Krish Mohip for giving new teachers a $5,000 signing bonus.
Youngstown's teachers union, the Youngstown Education Association, filed the charge to the State Employment Relations Board Dec. 4 after discovering Mohip "unilaterally authorized and granted a $5,000 signing bonus for new hires for the 2016-17 school year," according to SERB records. "This action was taken by [the] Charged Party [CEO Mohip] without prior collective bargaining with the Charging Party [teachers union]."
Records continue: Mohip "unilaterally altered the wages, hours and other terms and conditions of the employment of bargaining unit members."
Mohip was put in place by House Bill 70, commonly referred to as the Youngstown Plan, which was signed into law by Gov. John Kasich in July 2015. It enabled a state-appointed academic distress commission to hire a CEO to lead the district. The bill gives Mohip complete operational, managerial and instructional control. He refers to the elected school board as an advisory board.
"I maintain it was the appropriate course of action and in the best interests of students," Mohip said. "It's important that children are taught by highly qualified teachers."
Salaries for teachers in Youngstown range from $30,483 entry level to $69,275, top scale.
YEA President Larry Ellis said: "Since we filed it as a ULP, I can't comment at this time." SERB recently dismissed another unfair labor practices charge against Mohip, finding a lack of probable cause.
In May, the YEA filed a different charge against the CEO, asserting that the district engaged in "direct dealing" and "public bargaining," according to SERB records.
Specifically, records show the charge was a result of Mohip proposing to increase teacher salaries by 5 percent.
SERB dismissed the charge from May on Aug. 3, for lack of probable cause, according to SERB records.
Records show the YEA filed a motion for reconsideration Sept. 15 without any new or additional information for reconsideration, which SERB denied Oct. 12.
Mohip said in response to the dismissal: "SERB recognized Youngstown is a different place than any other place in the country, and I think they recognized we have a lot ahead of us to continue to transform the district and are willing to allow us to work under the guidance of [HB 70] to continue to put this district back onto a successful path."
More like this from vindyarchives.com