Fall ballot to feature many levies, candidates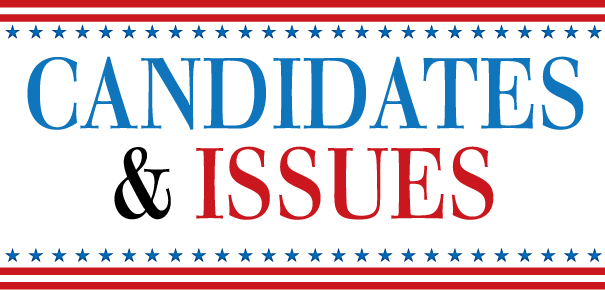 ---
YOUNGSTOWN
There are 21 proposed tax issues on the Nov. 7 ballot in Mahoning County including two countywide proposals: a Western Reserve Transit Authority sales-tax renewal and a children services' replacement levy.
The WRTA sales tax is for 0.25 percent, first approved in 2008. The previous sales-tax requests were for five years each. But the one being placed on the November ballot is for a continuing period of time, which means it doesn't expire if approved by voters.
The sales tax raises about $8.5 million annually for the authority.
The children-services levy is a replacement proposal for five years that would raise $2,054,275 a year. The current levy raises $1,316,517 annually.
Issues and nonpartisan candidates on the fall ballot had to file with county election boards in Ohio by Wednesday.
The Mahoning County Board of Elections will meet Tuesday to certify issues and candidates to the ballot, and to disqualify those that don't qualify because of problems with petitions. Until that meeting, the list of issues and candidates is unofficial.
There are four five-year tax levies in Boardman. Two are renewals for schools: a 5.9-mill request to raise $4,895,829 a year and a 1.6-mill proposal to raise $1,258,157 along with a 2.2-mill township renewal to raise $2,045,525 annually.
The Boardman Park District has a 0.6-mill additional levy to raise $506,955 annually.
Voters in the Poland school district will see a 6-mill renewal for $2,297,755 annually on the ballot.
There are competitive trustee races in eight of the county's 14 townships.
The largest field is in Poland Township with eight candidates running for two seats.
The two incumbents, Joanne Wollet and Robert J. Lidle, are seeking re-election.
Among the six other candidates are former Trustee Mark Naples and former township Clerk Catherine T. Stacy.
There are six candidates running for two trustee seats in Jackson Township, including incumbent Alan Hemphill. Trustee Olin Harkleroad is not seeking re-election.
The two incumbent trustees in Austintown, Beaver, Berlin, Boardman, Coitsville and Springfield face challengers.
Incumbent trustees running unopposed are in Canfield, Ellsworth, Green, Milton and Smith.
In Goshen, only incumbent Todd Beeson filed to run for the two available trustee seats.
Also, there are competitive races in 13 of Mahoning County's 15 school districts.
The only districts with three candidates running for three seats are Campbell and Western Reserve.
There are seven candidates running for three seats in the Youngstown and South Range school districts.
In Youngstown, incumbents Ronald Shadd and Jackie Adair are seeking re-election while Jerome Williams didn't file for another term.
Among the other Youngstown school board candidates are former member Don L. Hanni III; Steven Carter, whose unsuccessful run for 3rd Ward city council and county recorder; and Tina Cvetkovich, who lost as a write-in for the school board two years ago.
There are six candidates running for the school board in Austintown, but only one – Kathy Mock – is an incumbent.
Current members Alex M. Benyo and Ken Jakubec didn't file to run for re-election.
More like this from vindyarchives.com