Alfanos to mark 50th anniversary at family dinner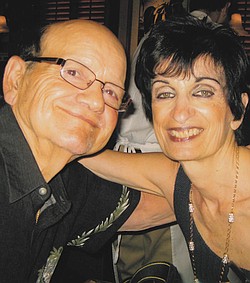 Photo
Mr. and Mrs. Joseph Alfano
BOARDMAN
Mr. and Mrs. Joseph Alfano of Boardman will be honored Oct. 4 with a family dinner hosted by their daughters, Anne Alfano of Medina and Maria Stevens of Boardman at the home of Anne Alfano. Invitations have been issued for the celebration.
The couple's family includes two grandchildren.
Mrs. Alfano, the former Eleanor Limongi, and Mr. Alfano were married Oct. 3, 1964, at Our Lady of Mount Carmel Church in Niles. The couple are members of Our Lady of Mount Carmel Church in Youngstown.
Mrs. Alfano, who retired in 2007, was a teacher at Poland Seminary High School and Niles High School. She belongs to the Humane Society, Delta Gamma Alumni and Kent State Alumni.
Mr. Alfano retired in 2009 from the Mahoning County Sanitary Department, where he was an operator. He is a member of the Mount Carmel Men's Society and has served in the National Guard.