YSU Sports Information Director Trevor Parks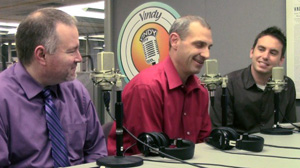 ---
The Blitz Show for October 1, 2013

Podcast Episode
Joe Scalzo and Ed Puskas give their week five high school football recap and look ahead to week six. The two are joined by Trevor ...
Blitz on VTR: Week 6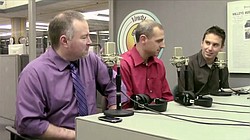 Video Set
Vindy Talk Radio Blitz will be live at 5 p.m. with Vindy sports editor Ed Puskas and sports reporter Joe Scalzo.
YSU sports information director Trevor Parks will be this week's Blitz show guest. Trevor will talk about the Penguins' sports programs, in particular the football team, and where Saturday night's road win over Southern Illinois ranks among the biggest wins of the Eric Wolford era. He'll also discuss YSU's basketball teams, which have begun practice for the 2013-14 season.
Trevor has been with YSU since late in the Jim Tressel era.
We will also talk about last week's high school football games and this week's top matchups and we will also note our football players of the week.
Go to vindy.com/blitz to listen to the show live. Videos highlights of each show will be posted by Wednesday at vindy.com/blitz/videos/.
More like this from vindyarchives.com