Harris-Connolly nuptials will take place June 22
---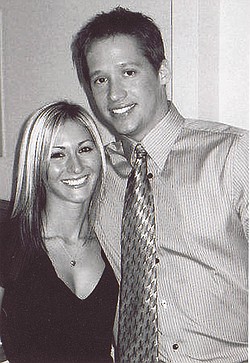 Photo
Nicole Harris and Patrick Connolly
AUSTINTOWN
Nicole Harris of Austintown and Patrick Connolly of Struthers are engaged, their parents are announcing.
Parents of the couple are Dean and Pam Harris, and Hugh and Fran Connolly, all of Austintown.
St. Nicholas Church in Struthers will be the setting of the 1:30 p.m. June 22 wedding. An evening reception will honor the couple at The Embassy in Youngstown. Invitations will be issued.
The couple received bachelor's degrees as physical therapist assistants from Penn State University.
Miss Harris is a physical therapist assistant for AustinWoods Rehabilitation Center in Austintown. Her fianc is a physical therapist assistant at Maxim Home Health Resources in Liberty.