Ellises celebrate 50th with family at Nicolinni's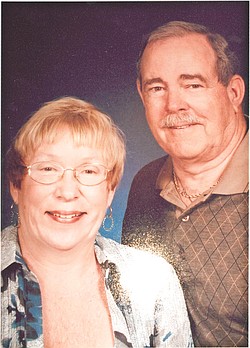 Photo
BOARDMAN
Edwin and Linda Ellis were honored with a dinner at Nicolinni's Ristorante II on Aug. 3 in celebration of their 50th wedding anniversary. Mrs. Ellis' sister, Nancy Bosshard, was the hostess.
Their children are Marc Ellis of Boardman and Scott (Hillary) Ellis of Lakewood, Colo.
The couple were married Aug. 3, 1963, at Struthers United Methodist Church.
They are members of Westminster Presbyterian Church.
Mrs. Ellis, the former Linda Norling, was a teacher for Youngstown Board of Education. She retired in 2005. She also is a member of Phi Mu Sorority, Youngstown Panhellenic.
Mr. Ellis was an accountant for several businesses in the area. He retired in 2003. He is a U.S. Navy veteran and a member of Canfield Lions and Argus Lodge.