Angela Speece | Paolo Morra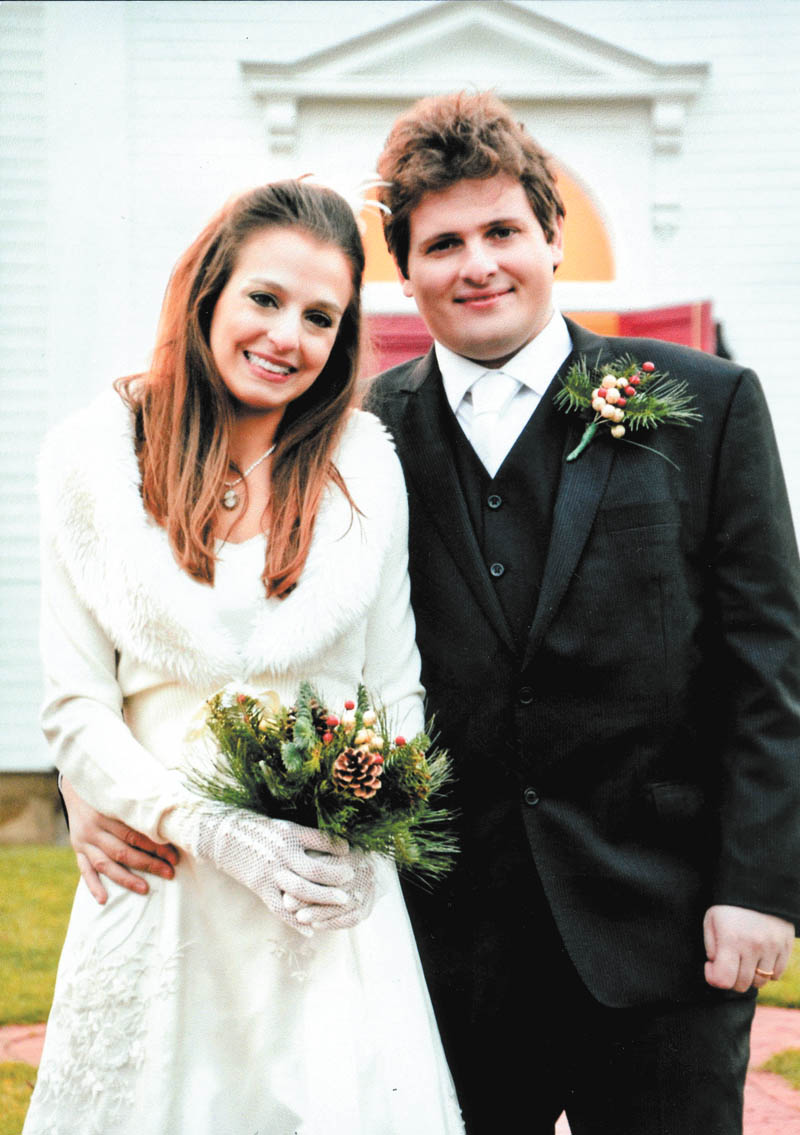 ---
ROME
Angela Speece and Paolo Morra, both of Houston, were united in marriage at noon June 18, 2011, at Chigi Palace in Ariccia, Rome, Italy. The couple received congratulations at a reception in their honor at Villa Tuscolana in Frascati, Rome.
The bride is the daughter of William and Robin Speece of North Jackson, and parents of the groom are Enrico and Liana Morra of Rome.
The bride's A-line gown was fashioned of duchess organza over satin and styled with a sweetheart neckline. It was embellished with lace appliqu s, Swarovski crystals, bugle and seed beads and sequins. Her mother's 30-year-old veil completed her ensemble.
Jessica Speece, the bride's sister, was maid of honor. Bridesmaids were Valeria Morra, the groom's sister; Jacquelyn Creighton, the bride's cousin; and Theresa Mottle, Eliane Sum, Jillian Abbott and Marta Diaz.
Sharing best man responsibilities were Simone Fioravanti and Aldo Viale. Groomsmen were Silvio Lattanzi, the groom's cousin; William Speece III, the bride's brother; and Heophane Weber, Khaldoun Makhoul, Vittorio Badalassi and Michele Ravaziol.
A blessing ceremony for the couple took place locally Dec. 30 at St. James Meeting House in Boardman Park. The bride's uncle, Dr. Adam Costarella, officiated at the ceremony. A reception at the Davis Center in Mill Creek Park followed.
Bridal attendants at the second event included Ashley Gresh; Leanna Hartsough, Mellicent Costarella and Dominique Costarella, all cousins of the bride; and five members of the original bridal party in Rome. Dreama Root, the bride's cousin, served as flower girl.
Attending the groom here were Chad Kimmel, Jonathan Creighton, Aaron Hartsough, Anthony Costarella, Ryan Creighton, Brendan Root and Jacob Root, all cousins of the bride, and her brother, William Speece III. Ring bearer was Tyler Duong, also her cousin.
Mrs. Morra earned bachelors' degrees in art education and fine arts from Youngstown State University, and she holds a master's degree in fine arts from Tufts University and the School of the Museum of Fine Arts. She is employed as an adjunct professor in art at the University of Houston and also is a gallery assistant at New Gallery, also in Houston.
Mr. Morra, who earned a bachelor's degree in nuclear engineering from Sapienza University of Rome, received a master's degree in the same subject from Massachusetts Institute of Technology and a second master's in business from Harvard University. He is employed as an engagement manager with Mc- Kinsey & Co. in Houston.
After a honeymoon trip to Cappadocia and Istanbul, Turkey, the couple are making their home in Houston.
More like this from vindyarchives.com