New executive envisions better future for school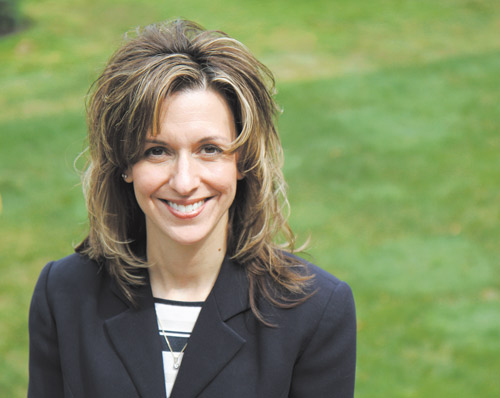 Photo
Lynn Robinson, at home in Niles, was hired recently as the executive director of the Children's Center of Mercer County in Hermitage, Pa., after nearly three years without work.
NILES
When Niles native Lynn Robinson set out to find work some three years ago after having been laid off from a job she loved, she never thought her potential employers would tell her she was overqualified.
But that's what happened. With a bachelor's degree in education, a master's degree in special education and a second master's in education administration, those employers might have been right.
Although she struggled to find work for 21/2 years, she opted to stay home in the meantime with her three children, age 2, 7 and 9.
Despite the vexation of dealing with a stretched job market and the travails that come with being unemployed, in the end, Robinson landed on her feet.
About a month ago, she became the executive director of the Children's Center of Mercer County, in Hermitage, Pa., a nonprofit school that works with mentally, emotionally and developmentally challenged children.
The school, she says, fulfills an underserved role by preparing them for the public-education system.
Now, after her fortunes shifted, Robinson envisions a better future for a school that serves 160 children and boasts a staff of 30 teachers, who operate with a budget of around $600,000 each year.
"Going forward, I think I have a lot of ideas," Robinson said after being on the job for only a few weeks. "The early-intervention aspect is a big part of what we do; we need to get these kids ready for kindergarten.
"I want to expand our education services and improve upon our resources because a lot of the kids out there today aren't getting the opportunities to get them to where they need to be," she added.
The school primarily deals with children age 3 to 5, but there is also a day care for infants and those through age 12. This allows for an "inclusionary setting," Robinson said.
The school helps to promote communication skills and various developmental needs.
In her transition from being jobless to heading-up a school in Pennsylvania, the Niles native will have her hands full, but board member Jessie Hull said Robinson is a perfect match for the Children's Center.
"For the most part, the school is hers," Hull said. "We'll be overseeing some budgetary issues and helping her out, but the board is there to aid her in expanding the goal of the center."
Robinson has wasted no time in working toward that goal, Hull said.
"She's already looking into new logos for the school and marketing plans to present to the board," Hull added. "She's just taken the ball and away we go."
Robinson will continue living in Niles with her husband and children and says the school is just what she was hoping for. As part of the public school district in Hermitage, the early education aspects of the program are free; day care is offered at a reduced rate.
In the coming months, Robinson also wants to step up the school's fundraising efforts.
For now, she's just glad to be back at work.
"It's wonderful. I knew the first day I walked into this place that I was comfortable," she said. "I love being a stay-at-home mom, but I'm excited to be working again."