Lewis takes first-team snaps for Browns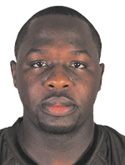 ---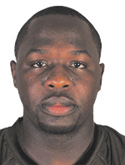 Photo
Browns add insurance
with Weeden, McCoy hurt
Associated Press
BEREA
The Browns are down to their last game and a third-string quarterback. With major change looming, they're ending another losing season in disarray.
With both quarterbacks Brandon Weeden and Colt McCoy missing practice Wednesday with right shoulder injuries, Thad Lewis took first-team snaps during Cleveland's workout. Rookie running back Trent Richardson remained out with a sprained left ankle.
Elevated from the practice squad Monday, Lewis could make his NFL debut in Pittsburgh on Sunday. If it happens, his backup could be Josh Johnson, signed as a free agent Wednesday.
"If I get the start, it will be wonderful," Lewis said. "I will be living out a childhood dream."
While the 25-year-old Lewis is excited, disappointed Browns fans are anticipating more impactful changes. New owner Jimmy Haslam and CEO Joe Banner have promised to revamp the organization. That could include the coaching staff.
Kick returner Josh Cribbs knows beating Pittsburgh — no matter who plays quarterback — couldn't hurt coach Pat Shurmur's future.
"A win means a lot for the city and the coaching staff as well," said Cribbs, who has had three head coaches in eight years in Cleveland and doesn't seem to favor more moves.
"Every year you have a constant rebuilding process, not a good recipe for successful football," he said.
A new quarterback Sunday could come from sheer necessity. McCoy's injury was revealed Wednesday, though he made no mention of it Sunday in the wake of the 34-12 loss in Denver.
McCoy replaced Weeden in the second half against the Broncos and was sacked four times in his limited appearance. Shurmur said he didn't know if one particular play caused the problem.
"Colt came in and told us he was sore," Shurmur said. "He came in and got treatment. The injuries to Brandon and Trent are not as severe as you might have thought. We'll see how they come back. If they are healthy and can go, then of course they'll play. If they can't, I have no problem ruling them out."
Shurmur also did not rule out McCoy, who has not started since sustaining a concussion in Pittsburgh on Dec. 8, 2011.
When the Browns (5-10) play the Steelers (7-8), they will be seeking their first season series sweep since 1988. It would be a pleasant cap to Cleveland's 11th season of 10-plus losses in 14 years. They could be trying to do it with Lewis in command. He would be the 21st passer used by the Browns since 1999.
"Hmmm," said Lewis when asked when he last started. "That would be college, (against) Wake Forest in 2009."
The 25-year-old from Duke was on St. Louis' practice squad in 2010 when Shurmur was a Rams assistant. The Browns claimed him on waivers in September 2011. He has gone through the paces at every offensive position except line play on the scout team for two years.
"Whatever the coach wants me to do," he said. "Right now, my job is to take reps with the 1s."
More like this from vindyarchives.com