Trustees in Bazetta to condemn peer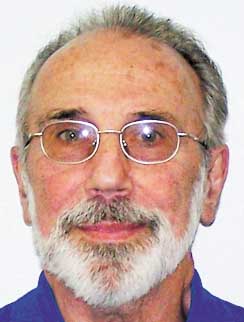 Photo
By ED RUNYAN
BAZETTA
Township trustees are expected to approve a resolution at tonight's trustees meeting condemning Trustee Don Urchek for giving unwanted hugs and kisses to a former police secretary.
The township's legal adviser, Atty. Mark Finamore, said he recommended the resolution "for legal reasons" to the two other trustees when they called him asking for advice on the matter.
Finamore said a condemnation resolution is the only type of action trustees can take toward a fellow trustee. Because a trustee is elected, the other trustees cannot take disciplinary action against him the way they would against an employee.
But a press release issued Monday by Trustees Paul Hovis and Frank Parke says they would like Urchek to consider resigning.
"The Board condemns such conduct and admonishes Trustee Donald Urchek for his actions," the press release says, adding that Urchek's actions are a "blatant violation of the township's sexual harassment policy."
The press release goes on to say that "The Board feels that Trustee Urchek has violated the trust of voters who placed him in office and that he should seriously consider whether his continued tenure in office is in the best interest of the township."
Urchek, who was elected trustee in November and took office in January, could not be reached to comment.
The resolution says the trustees received an e-mail complaint June 1, 2010, from Linda Burkey regarding Urchek's conduct.
In the e-mail, released to the public Monday, Burkey complains about "a trustee that hugs and kisses people when they don't want it, another trustee that follows people on their lunch breaks and the final one that wants the police dept. to fail so bad he dreams about it."
The e-mail, dated May 28 but received by trustees June 1, says her complaints needed to be "resolved" by the time she came to work June 2 or she would be quitting effective 5 p.m. June 2.
Rita Drew, township fiscal officer, said township officials have not heard from Burkey since June 2 and don't know specifically why she never returned to her job.
Bazetta Township Police Chief Thomas L. Miller, in a letter to trustees June 8, 2010, said he investigated Burkey's allegations starting June 4 at the direction of Trustee Paul Hovis and found that Urchek had entered Burkey's work area May 24 and "hugged and kissed her without her approval." Miller said a similar thing happened in December 2009.
Burkey told Miller on May 24, 2010, she didn't want to file a formal complaint but didn't want the behavior to occur a third time.
Miller said he asked Urchek about the incident, and Urchek was "quite shocked" over her complaint and said he would immediately apologize, which he did May 25.
Burkey told Miller on May 25, 2010, she accepted Urchek's apology and felt he had meant no harm.
"From speaking with both parties involved in this incident, I see no evidence of a potential sexual harassment complaint," Miller said in a June 8, 2010, letter to trustees, adding that he was dropping the investigation.
The meeting begins at 7:30 p.m. at the Bazetta Township Hall, 3372 state Route 5 NE, Cortland.