Parents announce Dockery-Kaple wedding plans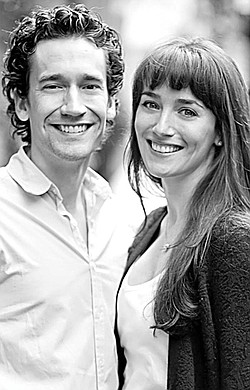 Photo
Dr. Ryan Kaple and Ciara Dockery
Plans for the upcoming marriage of Ciara Dockery and Dr. Ryan Kaple, both of Boston, are being announced by their parents, John and Anne Dockery of Brooklyn Heights, N.Y., and Tim and Yvonne Kaple, 7962 Lost Tree Drive, Boardman.
The engaged couple have chosen Feb. 13 for their 5 p.m. wedding at the Memorial Church at Harvard University in Cambridge, Mass. Invitations will be issued for the ceremony and for a reception at the Boston Public Library in Boston.
The bride-elect graduated from Harvard University with a bachelor's degree and from New York University with a master's degree in journalism. She is pursuing a doctorate in clinical psychology at Fordham University in New York.
The prospective groom is an internal medicine resident at Massachusetts General Hospital in Boston. He earned a bachelor's degree from the University of Notre Dame in South Bend, Ind., and a medical degree from Yale University School of Medicine in New Haven, Conn.
More like this from vindyarchives.com