Brazil refuses again to extradite Claudia Hoerig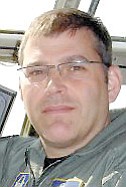 Photo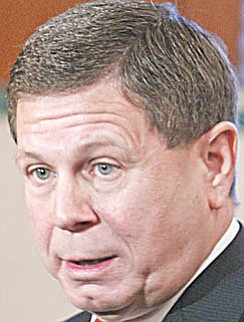 Photo
Prosecutor Dennis Watkins
By ED RUNYAN
WARREN
The Brazilian government has refused once again to extradite Claudia Hoerig to the United States to stand trial on a charge of murdering her husband, Karl, in Newton Falls in 2007.
And Dennis Watkins, Trumbull County prosecutor, has once again refused to accept the Brazilian government's proposal that Claudia Hoerig stand trial in Brazil.
Watkins wrote to the U.S. Justice Department on Wednesday, thanking attorneys there for presenting a "strong case" to Brazil for why Claudia Hoerig, 45, should be brought back to the United States based on her having renounced her Brazilian citizenship in 1999.
Among the arguments presented to the Brazilians was that Claudia Hoerig swore her allegiance to the United States during her National Oath Ceremony in 1999 and renounced her allegiance to "any foreign state."
In Wednesday's letter, Watkins referred to an e-mail written by Bruce W. Friedman, State Department acting office director in the Office of Brazil, to Karl Hoerig's brother, Paul, July 27, 2010, indicating that the "only viable option at present appears to be a prosecution of Claudia Hoerig in Brazil."
"With all due respect based on what I know, I disagree with that assessment that it is a viable option," Watkins said, adding, "From what I know, it would be folly to forward this case to Brazil for trial."
Paul Hoerig, reached by telephone Wednesday, said he agrees with Dennis Watkins' position.
"There is no way to get justice for Karl by trying her in Brazil," he said. "The family is 100 percent behind Dennis Watkins." He added that he believes the American government needs to eliminate U.S. dollars going to Brazil while its government is "haboring a murderer."
Watkins gave the following reasons in the letter to rejecting a trial in Brazil:
A Brazilian prosecutor would handle the case, and the evidence in the case would be turned over to "a prosecutor I do not know."
The case would be tried under Brazilian law, and the most severe penalty Claudia Hoerig could receive is 30 years in prison, not a life sentence.
Conviction of murder in Brazil requires an automatic retrial. Between trials, Claudia Hoerig would probably remain free on bond. Ohio witnesses and the victim's family would have to travel to Brazil twice for separate trials, Watkins said.
It is impossible to estimate what any trial or trials would cost Trumbull County taxpayers. Between 20 and 40 people would be needed for the trial, including prosecutors, police officers, coroner, forensic experts, lay witnesses and the victim's family. Translators would be needed for Trumbull County witnesses because Brazilians speak Portuguese, not English.
More like this from vindyarchives.com