Erin Carvell to wed Paul Gerhardstein in mid October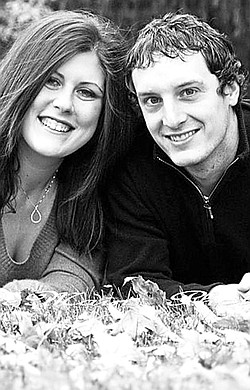 Photo
Erin Carvell and Paul Gerhardstein
The engagement of Erin Carvell and Paul Gerhardstein, both of 315 E. Main St., Canfield, is being announced by their parents, Merv and Michele Carvell, 1775 Basil Ave., Poland, and Mark and Marlene Gerhardstein, 3422 Plumbrook Drive, Canfield.
The bride-to-be is a teacher with Brookfield Local School District. She graduated with a degree in early childhood education from Youngstown State University, where she is pursuing a master's degree in reading.
The prospective groom earned a bachelor's degree in electrical and computer engineering from YSU, and is pursuing a master's degree in engineering at Akron State University. He is a software engineer with IES Systems in Canfield.
The couple will exchange nuptial vows during an open ceremony they have planned for 2 p.m. Oct. 17 at St. James Meeting House in Boardman Township Park. Their reception will be by invitation that evening at the Byzantine Center at the Grove in Youngstown.