Top Player: Marqueal Smith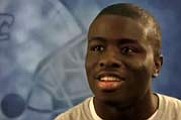 Video
The Blitz Show: Week 10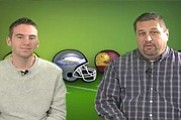 Video
Hosted by Rob Todor, Joe Scalzo & Todd Franko.
Top Player: Cameron Truss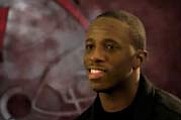 Video
VIDEO
Check out The Vindicator Sports Editor Rob Todor and sports reporter Joe Scalzo in the seventh episode of The Blitz Show. Watch Blitz Game of the Week 10: Poland at Canfield. Relive the rivalry with highlights from Mooney at Ursuline from Week 9.
PEOPLE
Hear Week 9 players of the week Marqueal Smith of Youngstown Christian and Cameron Truss of LaBrae in their own words. Get to know Warren JFK coach Tony Napolet and JFK's rivalry against Howland.
LIVE GAME SCORES
Follow every high school football game without leaving home — our live ticker keeps posted with a live ticker for every game.
PICK' EMS
Last year's PigSkin Pick 'Em is now Blitz Picks. This is the last week to compete with others in the Mahoning Valley in Blitz Picks, so make sure you sign in to your Vindy.com account to make your selections. Week 9 winner was MorgransRaiders — who won a $100 gift certificate from Jeremiah Bullfrogs. Make your picks each week by visiting www.vindy.com/blitz/picks.
STATS
So far this season, Crestview running back Corey Hill has scored 22 touchdowns. Austintown Fitch quarterback Jon Ballard has recorded 124 points on the season. How do they compare with other players? Check out Blitz on Vindy.com for league, team and individual player statistics.
FANtastic PICS:
Users prettynpinkk77 and runner6 are among those who have submitted photos Vindy.com. See their FANtastic Pics and submit your own by e-mailing blitz@vindy.com. See more FANtastic photographs in user-submitted photogalleries on Vindy.com.
TEAMS
We have Web pages for every team, every game and every player on Blitz on Vindy.com. Check out your favorite.