---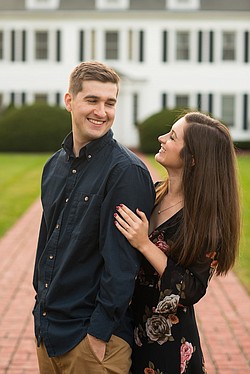 Photo
POLAND
Butler North Church in Youngstown has been chosen as the setting for the wedding of Kenzie Black and Sam Hanlon, both of Willoughby, whose engagement is being announced by the bride-elect's parents, Daniel and Marcy Black of Poland.
The prospective groom's parents are Rebecca Eichhorn of Youngstown and William Hanlon of Poland.
The couple plan to be married at 3:30 p.m. Oct. 5, and a reception will follow at Drake's Landing Banquet Center in Canfield. Invitations will be issued for both events.
Miss Black graduated from Youngstown State University with a bachelor's degree in social work and earned a master's degree in social administration from Case Western Reserve University. She is a school-based psychotherapist at OhioGuidestone in Cleveland.
Mr. Hanlon earned a bachelor's degree in business administration from the University of Dayton. He is an account manager at Jamestown Container Companies – Cleveland.