---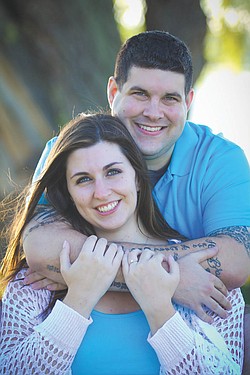 Photo
Alyssa Croft and Ryan Granitto
Ryan Granitto of Struthers and Alyssa Croft of Youngstown are engaged and will be married on June 3.
The announcement is being made by the parents of the bride-elect, Albert and Cynthia Croft of Howland and Rebecca Kelly of Youngstown.
Mr. Granitto is the son of Joseph and Terese Granitto of Gilmer, Texas.
Invitations will be extended for a ceremony at Fellows Riverside Gardens at Mill Creek MetroParks in Youngstown and a reception to follow at Avion on the Water in Canfield.
The bride-to-be will earn bachelor's degrees in criminal justice and psychology from Youngstown State University in December.
She works at YSU's Maag Library and also is an intern for the U.S. Marshals Service in Youngstown.
Her fianc is a security officer at Vallourec Star in Youngstown.