---
Thursday, January 29, 2015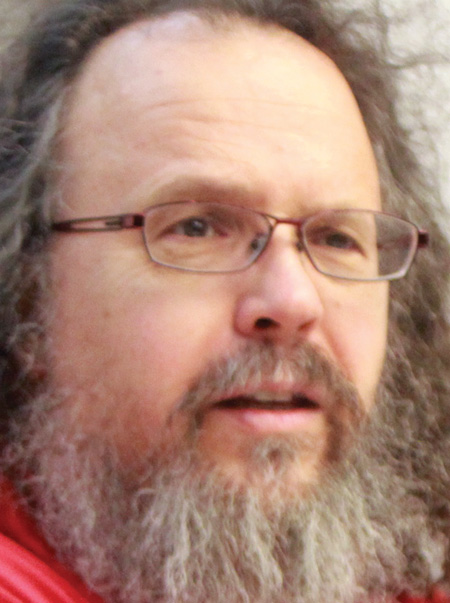 Photo
Dr. Ray Beiersdorfer delivers a lecture January 28, 2015 at YSU.
YOUNGSTOWN
Eastern Ohio experienced more than 1,000 earthquakes from 2011 to 2014.
That number was provided by Ray Beiersdorfer, a Youngstown State University geology professor, as part of weekly lecture series in YSU's Cushwa Hall.
After bringing speakers to YSU two years ago, Beiersdorfer wanted to take it a step further.
"I decided to organize a weekly series," he said. The first series took place last fall.
Wednesday night, Beiersdorfer talked about the link between fracking and seismic events in eastern Ohio, noting that more than 566 earthquakes have occurred in the Youngs-town area, 77 in Poland and two in Niles. Harrison County, south of Columbiana County, has had more than 400, he said.
Oil and gas companies, he contended, should prove to regulators that the area is safe for operations.
Earthquakes have been linked to fracking operations in the Mahoning Valley since 2011, according to Vindicator files.
A 4.0-magnitude earthquake struck shortly after 3 p.m. New Year's Eve in 2011 under the D&L Energy Inc. brine-injection well in Youngstown. That quake followed months of Vindicator reporting about the links between that well and a spate of earthquakes.
On March 10, 2014, a quake with a magnitude of 3.0 shook Poland Township. That and subsequent quakes were linked to a fracking operation by Hilcorp Energy Co. at the Carbon Limestone Landfill.
In a March 23, 2014, Vindicator story, geologists outside of an ODNR investigation considered the link between that fracking operation and the earthquake, something that mining officials previously insisted was not possible. Later that month, ODNR confirmed that fracking was a "probable" trigger of the earthquakes and indicated that fracking aggravated a small, undetected fault.
The next lecture, at 7 p.m. Wednesday in Room B112 in Cushwa Hall, will feature Terry Engelder of Pennsylvania State University, who will talk about fracking fluid and groundwater.