---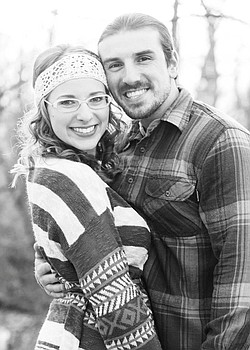 Photo
Carlyn M. Kachurek and Benjamin D. Pecchia
Carlyn Mary Kachurek of Austintown and Benjamin David Pecchia of Canfield are engaged, their parents are announcing.
The parents of the bride-elect are Mike and Sandy Kachurek of Austintown. Dan and Betsy Pecchia of Canfield are the parents of the future groom.
The couple are planning to be married at 5 p.m. Sept. 20 at the Barn and Gazebo, Ltd., in Salem, where a reception will follow. Invitations will be issued for both.
Miss Kachurek earned a bachelor's degree in interior merchandising and photography at Youngstown State University. She is the owner of Carlyn K Photography in Youngstown.
Mr. Pecchia earned a bachelor's degree in nursing from Kent State University and works as a registered nurse at Akron Children's Hospital in Boardman.