---
Wednesday, August 10, 2011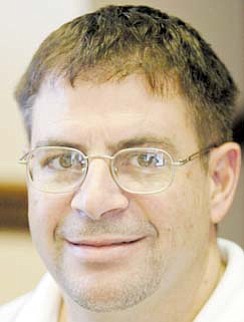 Photo
YOUNGSTOWN
With his medical condition under control, Anthony Vivo said he plans to seek re-election as Mahoning County clerk of courts next year.
Vivo, 53, said he considered retiring in April 2010.
"Last year, I had no clue what my future would be," said Vivo, of Boardman. "But now I feel fine, and I'm happy about being back to semi-normal health."
The Democratic primary is in May 2012 with the general election in November of that year.
Vivo was first elected in 1994 to fill the two-year unexpired term of his late father, Anthony Vivo Sr. Next year, he'll be seeking his fifth four-year full term as clerk of courts.
He's never had a Democratic primary opponent since his first campaign in 1994. The last time he ran for re-election in 2008 was the only time he hasn't had a general-election challenger.
Vivo's health problems began in 2009 when he had flulike symptoms on a regular basis.
In March 2010, he woke up with extremely swollen legs, and his wife took him to the hospital.
Doctors told him he had multiple blood clots, primarily in his legs.
Before the diagnosis, "I walked around for a few months with blood clots without even knowing it," he said. "Right now, I can walk with no problem."
Vivo said it took doctors about a year to determine the blood clots were the result of him being born without an inferior vena cava, one of the two main veins that brings de-oxygenated blood from the lower torso to the right atrium of the heart.
"It's a rare condition," Vivo said.
Vivo spent April to July 2010 working from home, and said he then spent a couple of months working at the Mahoning County Area Court in Canfield because it has convenient barrier-free access.
Vivo returned to work at his office in the county courthouse in downtown Youngstown in September 2010 on nights and weekends, when he could park closer to the building than during weekday business hours.
Vivo said he's worked full time there since March.